Laments that robbers of Rajapaksa regime have become heroes due to Govt. inaction for over 3 years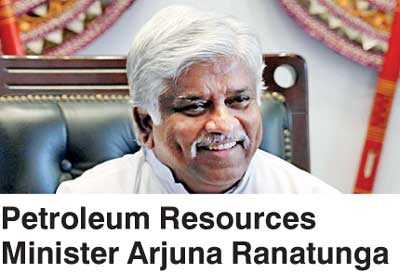 Outspoken Petroleum Resources Minister Arjuna Ranatunga yesterday found fault with President Maithripala Sirisena and Prime Minister Ranil Wickremesinghe for failing to fulfill promises made during the 2015 elections.


"The people gave the mandate to the President and the Prime Minister to penalise offenders which they have not yet fulfilled. Robbers have become heroes. Heroes have become robbers. Even though three and half years have passed, we could not punish the offenders," he said. Ranatunga made these observations when he addressed the 'Game Panasala-Gamata Saviyak' welfare program held at Kadawatha, Pahala Biyanwila Chiththa Vivekaramaya. "Our country has bad luck. On one hand, I'm happy that we were be able to penalise the inside offenders who were in our Government. If 118 Parliamentarians have obtained money from Arjun Aloysius all their names should be revealed," Ranatunga emphasised.


Referring to the JVP's proposed 20th Amendment, Ranatunga said the country required a patriotic amendment.


"The next President of 2020 will be decided in 2020. Even I'm against the Executive Presidency. There are good aspects too however. If a political gangster becomes the Executive President, he may misuse the power conferred on him. On the other hand, the Executive Presidency is beneficial to secure national security. We should consider both aspects before agreeing to the 20th Amendment," the Minister added.