By Asiri Fernando
---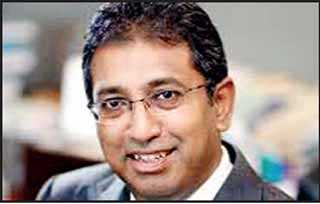 Dr. Harsha de Silva
The Budget presented by Prime Minister Mahinda Rajapaksa is based on "unrealistic" revenue figures and will not help in overcoming the biggest challenge facing the country at present, the COVID-19 pandemic, charged Samagi Jana Balawegaya (SJB) Parliamentarian Dr. Harsha de Silva yesterday.
"It seems as if the Budget was prepared from a parallel universe as there is absolutely no plan to overcome the biggest challenge facing the nation right now, the COVID-19 pandemic," Dr. de Silva told Daily FT.

The former Deputy Minister argued that the Government's shift towards protectionism and the policy of import substitution industrialisation model had failed to create the self-sufficient economy which was desired by policymakers even decades ago. Dr. de Silva also took to twitter during the Budget speech to voice his concerns about it, calling the bulk of Budget proposals 'weak and uninspiring'.

"PM @PresRajapaksa presented a weak n uninspiring budget w totally unrealistic revenue figures. A shift towards protectionist n failed 'Import Substitution Industrialisation' model of #SriLanka development to create self-sufficient economy by handing out all kinds of benefits to the cronies and seeking to clean black money in to white. [email protected] is this ur great plan?" he questioned on Twitter.