Connects Jaffna to Chennai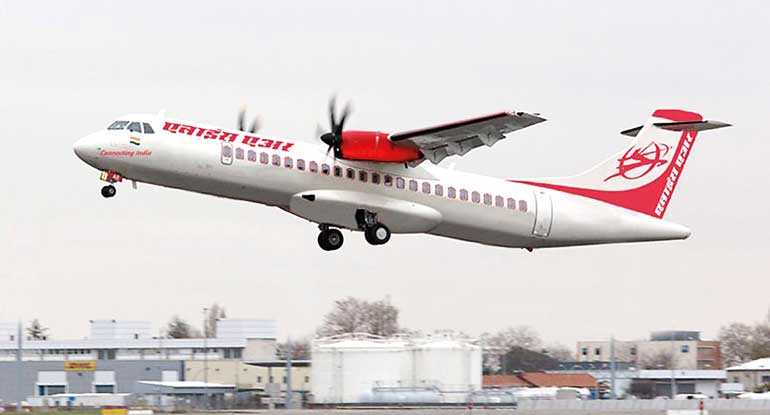 Alliance Air, a wholly owned subsidiary of Air India is all set to expand globally and commence commercial flight operations from Jaffna International Airport to Chennai International Airport from 11 November. The airline is pleased to announce that there will be direct flight operations connecting the two cities on Monday, Wednesday and Saturday.

The inaugural flight 9I 102 will depart from Jaffna at 1245hrs IST and arrive in Chennai at 1410hrs IST.

Flight 9I 101 will depart from Chennai at 1035hrs IST and arrive in Jaffna at 1200hrs IST.

Alliance Air currently connects 53 destinations within India with 113 departures per day. Jaffna is the 54th and first international addition to the list of stations to Alliance Air's ambit.

This flight is special in many ways. Apart from being Alliance Air's maiden international foray, it connects Jaffna to India (Chennai) after a gap of 41 years. Also flyers from Jaffna will now have the option of connecting to Trichy, Madurai, Delhi, Trivandrum, Goa, Hyderabad, Kuwait, Muscat, Dubai, and Sharjah over Chennai, making air travel more convenient.

Alliance Air takes immense pride in connecting the island nation Sri Lanka to Tamil Nadu's capital, Chennai. Chennai is among the most-visited Indian cities by foreign tourists, especially health tourists, giving it a popular nickname of 'India's health capital'. Chennai is also nicknamed "The Detroit of India", with more than one-third of India's automobile industry being based in the city.

Air India Group CMD Shri Ashwani Lohani expressed his sentiments at this occasion: "A proud moment – second airline in Air India group goes global."
"It brings us immense pleasure that after spearheading efforts connecting unique regional routes within India under UDAN, we now fly international, adding the beautiful island nation Sri Lanka in the aviation ambit of Alliance Air. This will be the first nonstop service between Chennai and Jaffna," said Alliance Air CEO Shri C.S. Subbiah.

Jaffna-Chennai Fares will start at $ 45, plus applicable government taxes/levies, which would be an additional $ 53.

It is the constant endeavour of Alliance Air to bolster its network and soar higher, connecting India and beyond. Chennai-Jaffna Fares will start at INR 3990 plus applicable government taxes/levies. To book tickets and know more about Alliance Air's various promotional offers, log on to www.airindia.in or contact any affiliated travel agent.