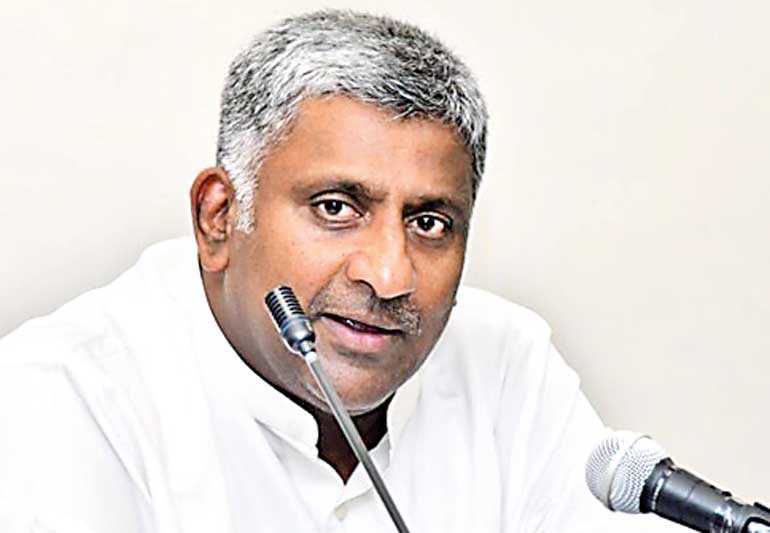 Tourism and Aviation Minister Prasanna Ranatunga
Says exact date cannot be given
Priority on repatriating Lankans before mid-August
Tourism and Aviation Minister Prasanna Ranatunga yesterday confirmed that the Bandaranaike International Airport (BIA) will not be reopened on 1 August as previously planned, but likely to be a few weeks later.

"We cannot give an exact date for the reopening of the airport, as the top priority of the Government is to contain the spread of the COVID-19 and to repatriate Sri Lankans still stranded in various parts of the world. However, we hope to reopen the airport for international visitors on a date between 15 to 30 August," the Minister told the Daily FT.

On 17 March President Gotabaya Rajapaksa decided to ban the entry of visitors for one week in a partial shutdown of the airport, to contain the spread of new coronavirus (COVID-19). After three-months closure, the Government was aiming to reopen international airports from 1 August, as no community transmission of the COVID-19 had been reported.

Minister Ranatunga said all those Sri Lankans who want to return will be brought back before opening the airport for tourists.
"We expect that the repatriation of all Sri Lankans could be completed before middle of August and completely open the airport for travellers thereafter," Ranatunga expressed hope.

Airport and Aviation Services (Sri Lanka) Ltd. Chairman Maj. Gen. (Rtd.) G.A. Chandrasiri also said all arrangements have been made to ensure the repatriated Sri Lankans be hassle-free.

"The extended time is crucial for us to make arrangements to bring the Sri Lankans stranded outside and transferring them safely via the airport is our priority right now," he added. (CDS)