By Jerome Vincent
---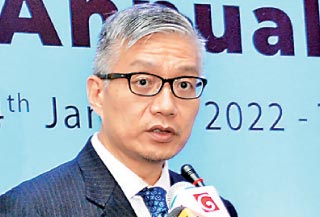 ADB Country Director to Sri Lanka Chen Chen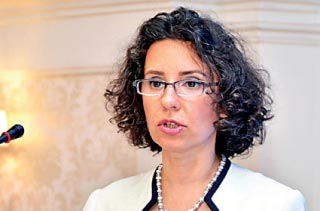 Turkey Ambassador to Sri Lanka Rakibe Demet Sekercioglu
---
The Asian Development Bank (ADB) this week assured to help Sri Lanka diversify its exports by supporting the Small and Medium Enterprises (SMEs).

ADB Country Director Chen Chen said export diversification strategy will fulfil an increase in foreign exchange earnings and mobilise Foreign Direct Investments (FDI).

"Sri Lanka's SMEs sector is important, unique and significant to the economy as it provides 42% employment, contributing 20% export value," Chen said at the National Chamber of Commerce of Sri Lanka (NCCSL).

"ADB is willing to provide assistance to diversify Sri Lanka's exports through SMEs," he added.

Chen said ADB is supporting skill development training, employment training and gender equality program to modernise the export sector to further achieve value addition.


'With the Sri Lankan ageing population, labour shortages are inevitable in the future. Therefore, ADB's multi-donor facility extends to develop women in entrepreneurship roles and provide access to finance for start-ups and ongoing SMEs,'' added Chen, who was the Chief Guest at the NCCSL AGM where Nandika Buddhipala was re-elected as President.

Noting that communication cost is a very high-cost component in international trade, ADB Country Director said introducing digital platforms to SMEs will encourage access to global markets at a lesser cost.

The Guest of Honour Ambassador to Turkey R. Demet Şekercioğlu said: "Turkey regards Sri Lanka as a friendly country in the sphere of economic, social, political, trade, cultural and bilateral relationships. Both countries can play a vital role in developing international trade."

She said Turkey is one of the key buyers of Ceylon tea, garments, rubber and metals. Turkey mainly exports cereals and pulses to Sri Lanka.

She further pointed out that ''both countries have the potential to increase bilateral trade."

"Turkey trades a substantial volume of merchandise with Europe and African countries due to the geographical proximity between these countries. Turkey will make every endeavour to assist Sri Lanka to access these markets. It will focus on new opportunities to forge ahead with close collaboration between two countries''.
---
Pix by Upul Abayasekara
---