World Muslim Choral Ensemble was inaugurated at an intimate gathering at Ishq Colombo 3

The group of international perfomers 

Sri Lankan and international performers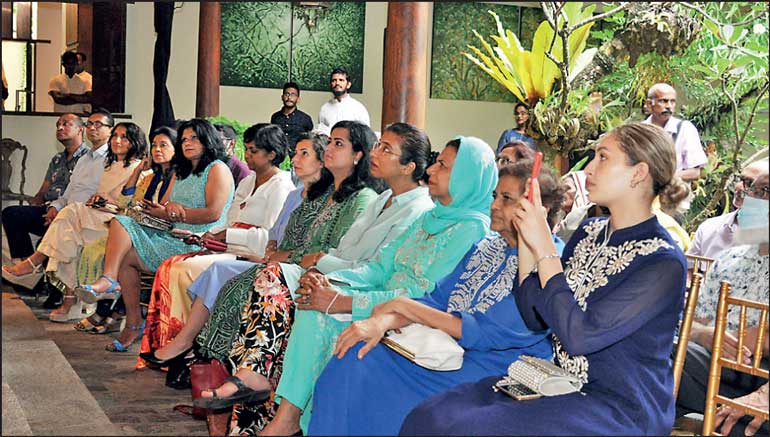 The unique World Muslim Choral Ensemble comprising local and international choristers and instrumentalists kicks off global tour with performance on Sunday at Lionel Wendt
---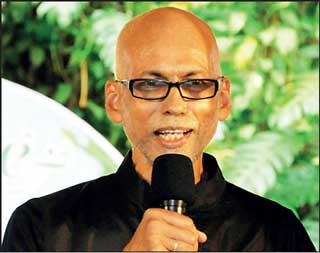 World Muslim Choral Ensemble  Artistic Director Prof. Andre de Quadros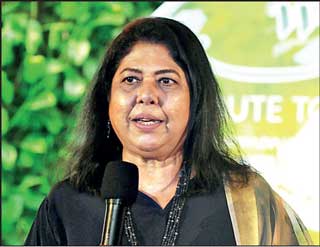 World Muslim Choral Ensemble Executive Director Haadia Galely
---
The world has seen a multitude of ways of promoting the much needed peace and harmony in communities and countries. The World Muslim Choral Ensemble (WMCE) is one such powerful initiative. It together with the Muslim Choral Ensemble (MCE) Ambassadors for Peace is slated to make a captivating performance on Sunday 24 July at the Lionel Wendt at 7 p.m.
Ten international choristers and instrumentalists, from India, Iran, Pakistan, the USA and Sri Lanka will perform at this invitees-only event. Ahead of Sunday's performance the artistes spent residency in Colombo.

The WMCE was formally inaugurated on Monday at an intimate gathering at Ishq Colombo 3. WMCE Artistic Director Prof. Andre de Quadros said WMCE is long due as it was originally planned before COVID but the pandemic delayed it for a few years. WMCE is a tribute to humanity "with the music of love which the world is in need very much," said Prof. Quadros who first visited Sri Lanka in 1976.

"WMCE and MCE is good and powerful to all communities," emphasised Executive Director Haadia Galely.

The WMCE is unique with an international membership that hopes to continue enlisting musical Ambassadors for Peace to collaborate and celebrate Islamic choral music traditions from around the world. In so doing, not only does WMCE breathe new life into and interest in the genre, but also encourages and nurtures budding choral talent with a passion for Islamic choral traditions. This Peace Ensemble consists of both female and male artistes. Transcending borders, it encourages cross-cultural collaboration worldwide to reach its goals, with participation open to not only Muslims but also non-Muslims with a passion for the genre.

WMCE is the brainchild of Galely and ethnomusicologist Prof. Andre de Quadros as Artistic Director. The MCE, under which the WMCE falls, was co-founded by Galely and Professor de Quadros, in August 2017 as a platform for Muslims in Sri Lanka who have a passion for Islamic choral singing. Behind MCE has been their Vocal Coach Manoj Sanjeewa who has dedicated himself to training members from its inception.

A world-first, MCE celebrates the richness and diversity of the rich Islamic choral traditions which span more than a millennium. The inaugural WMCE will focus largely on Islamic devotional music traditions of South Asia and perhaps Iran.

Their repertoire will largely embrace Islamic spirituals including Nasheeds, Qasidas and Naats, styles connected to South Asia. It is planned as an annual event, to grow globally in order to link more Islamic devotional music traditions from diverse regions across the world.

WMCE will also demonstrate the unique strength of music as an ambassador for peace. Over the past five years, MCE has extended its vision beyond the performing arts to include peace building by participating in joint performances with choral ensembles of other traditions such as the Yale Alumni Choir at the Yale International Choral Festival in 2018, and with the Philippines Singing Ambassadors in a church at the International London Music Festival in London in 2019.

MCE also initiated and participated in Voices for Peace, an interfaith concert featuring a diversity of performers of all Sri Lankan communities in the aftermath of the Easter bombings made possible together with their hospitality partners Shangri-La Hotel since 2019, and in the next in February 2022 at the same venue, in unison with Buddhist, Christian, Hindu choral ensembles at Shangri-La Hotel in February 2022. As a result, MCE is today recognised as an ensemble of peace makers. 

Similarly, WMCE choristers and instrumentalists will continue to embrace unity in diversity by acting as Ambassadors for Peace. Choristers and performers from around the world who become part of the WMCE will commit to serve, celebrate, and use their voices and music for peace building

Unfortunately, due to the current crisis in Sri Lanka, the WMCE is unable to undertake outreach programs as planned at social welfare institutions that were on its residency programs.

"The WMCE forges a path to peace by gathering choristers and instrumentalists from across the world to participate in this celebration of Islamic selection. These Ambassadors for Peace of the World Muslim Choral Ensemble are committed to performing devotional repertoire found within the Islamic faith, which spans more than a millennium and is found amidst the rich culture and heritage of Muslim communities across the world," says Galely.

"With this performance, WMCE will take off from Sri Lanka and move across the world. It is an endeavour not for profit but for peace. We are in the performing arts, but beyond the performing arts. There is so much that we are fighting for in this conflicted world. WMCE focuses on the end result: peace."

For more information, please contact: +94 77 7369 400.
Pix by Lasantha Kumara