Investment entails setting up a holding company in Europe, funds for acquisition-based growth trajectory and cash remuneration for part of stakes held by the current shareholders
Scandinavian Herkules Deal-by-Deal secures financing from 22 high-net-worth individuals who are influential CEOs and tech entrepreneurs
99x Founder and CEO Mano Sekaram says investment "significant milestone for our employees and for the Sri Lankan IT industry"
Herkules says 99x's high customer satisfaction, strong financial performance and the competence of its people a key attraction
---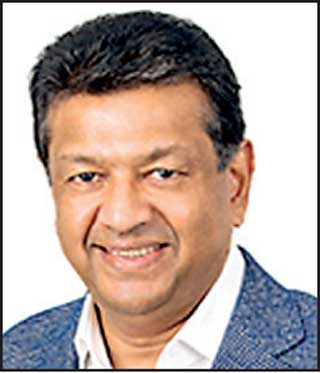 99x Founder and CEO Mano Sekaram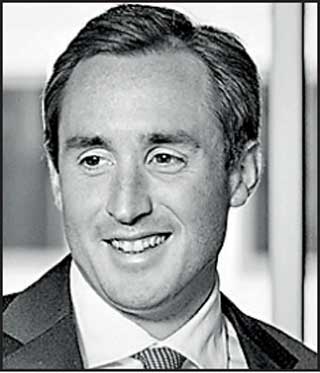 Herkules Partner Fredrik Bysveen
---
Innovative technology solutions firm 99x has received a $ 20 million investment as part of its capital restructuring program and to fund its next phase of planned growth.
The funds were through an investment from Herkules Deal-by-Deal, a Scandinavian private equity company. The investment entails setting up a holding company in Europe, funds for future acquisitions, and cash remuneration for part of the shares held by the current shareholders.

Over a period of 15 years, 99x has expanded through organic growth without a direct presence in Europe, building over 150 digital products for a global clientele.

99x said the new investment paves the way for the company to establish a direct presence in Europe and an acquisition-based growth trajectory, enabling the company to broaden its digital service offerings.

This will also enable 99x to attract larger European customers who would expect a strong local presence in the EU. This plan is forecasted to result in doubling revenue and an increase in employment beyond 500 people in Sri Lanka over the next few years.

Last year, 99x engaged the services of Capital Alliance (CAL) in Sri Lanka to prepare the necessary collateral to reach out to potential investors. Thereafter 99x secured an investment from Herkules Deal-by-Deal, a reputable private equity firm in Scandinavia. Herkules secured financing from 22 high-net-worth individuals in a short period of time. These individuals are influential CEOs and tech entrepreneurs, who would add value towards 99x's business expansion goals.

99x Founder and CEO Mano Sekaram said: "We began this journey to seek investments to establish a direct presence in the Scandinavian region and position ourselves for an acquisition led growth strategy. This is a significant milestone for our employees and for the Sri Lankan IT industry. We can take pride in a Sri Lankan company being able to win the confidence and trust of such investors and bring foreign investment into the country."

"99x's high customer satisfaction, strong financial performance and the competence of its people was a key attraction for us to invest in 99x's next phase of growth. We were impressed by the competency of the 99x management team and what they have been able to achieve. We believe the tech investors we have brought together accurately reflect the high quality and substantial growth potential of 99x," said Herkules Partner Fredrik Bysveen.

"We are happy that founder Mano Sekaram will continue as the CEO and will be one of our main individual shareholders," he added.

99x is a technology company co-creating well-engineered, innovative digital products for the Scandinavian market. Its expertise has been proven through a portfolio of over 150 impactful global digital products together with leading Independent Software Vendors. 99x employs over 350 technology and product specialists, who are high achievers, creative thinkers and team players. 99x has been recognised as a top Sri Lankan exporter four times by the National Chamber of Exporters, listed as one of LMD's 100 Most Respected Entities, listed on the inaugural index of ICC's Most Admired Companies, four times winner at the NCC National Business Excellence awards, and ranked as a Best Workplace in Sri Lanka for nine consecutive years and as a Best Workplace in Asia on five occasions.