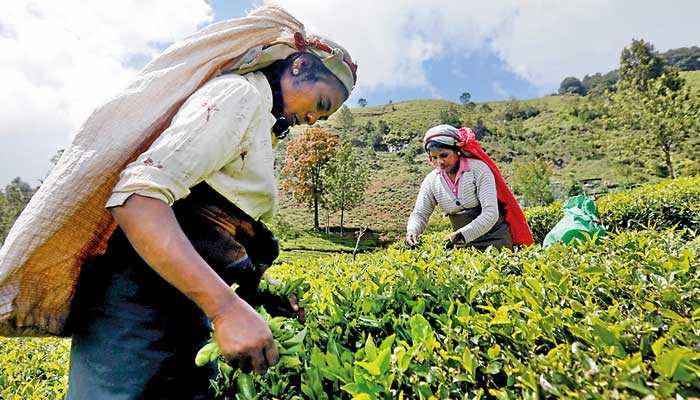 Achievement of 7% growth year-on-year despite dip in June
Sri Lanka's tea exports in the first half of this year have reached to highest ever of Rs. 121.8 billion, up by 7% from the earlier record established in the corresponding period of last year despite a drop in volume.

Forbes and Walker Tea Brokers said FOB value for the first half of 2019 was Rs. 839.46 per kilo, up by Rs. 11.33 per kilo from a year earlier.

January to June 2019 cumulative exports volume wise amounted to 145.1 million kilos down by 5.5% from the corresponding period of last year.

The industry also witnessed a drop in volume in June though marginally by 0.6 million kilos to 24.1 million kilos.

Value wise the decline was Rs. 700 million to Rs. 19.9 billion, resulting in the FOB value of Rs. 829.12 per kilo down Rs. 4.09 from a year earlier.

In June, bulk tea exports showed an increase, whilst tea bags and packeted tea show a decrease compared to the corresponding month of 2018.

On a cumulative basis, tea bags, packeted tea together with bulk tea have shown a growth year on year.
Forbes said Iraq has retained the No. 1 spot as the largest importer of Sri Lankan Tea for the period January-June 2019 followed by Turkey, Russia and Iran.

Further, Libya, China and Azerbaijan are some of the noteworthy importers, whilst it is also relevant that destinations such as India, Germany and USA have shown a significant growth in imports for the period under review when compared to the corresponding period of 2018, Forbes said.

Markets such as Chile have imported a lesser volume during the period January-June 2019 vis-à-vis January-June 2018.

The dip in June is comparison to improvement in May 2019 when tea exports gained by 3.5 million kilos to 26.6 million kilos vis-a-vis a year earlier and value up by Rs. 3 billion to Rs. 22.1 billion. FOB value saw a gain of Rs. 2.94 to Rs. 832.20 per kilo.