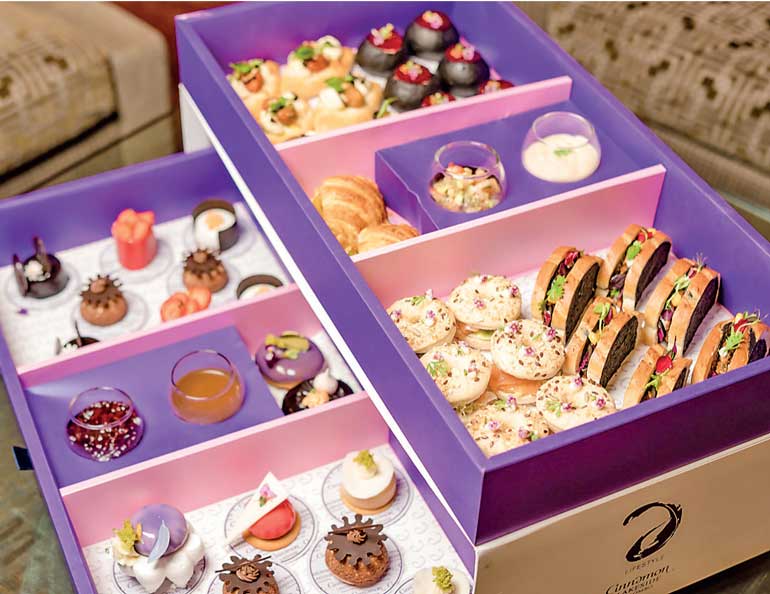 ---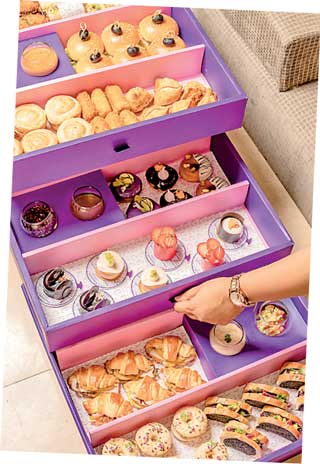 'Tis the season of joy, love, laughter, and celebrations. No party is complete at this time of the year without a delectable collection of canapés paired with the perfect beverages. But, entertaining at home or office can be a cumbersome task. So, why not leave that part of the party to the award-winning culinary team of Cinnamon Lakeside Colombo.

Introducing the specially curated Cocktail Box packed with hot and cold canapés served with a range of dips, sweet delights that melt in your mouth and so much more. Specially designed for entertaining at your preferred location, the Cocktail Box comes in two sizes of 100 or 50 pieces priced at Rs. 60,000 and Rs. 30,000 respectively.

The designer box comes in tiers packed with delectables like salmon bagels with horseradish sauce, croissant filled with turkey ham, grilled peach and caramelised onion, Georgian cheese bread topped with basil and garlic marinated cherry tomato, swirled garlic herb bread with ricotta, nuts, olives, avocado, Parma ham and raspberry yogurt, vegetable taquitos, strawberry, blueberry or white chocolate mousse cups, and mini-doughnuts to name a few.

Orders for the curated designer canapé box can be made through https://flavours.cinnamonhotels.com/ from anywhere in the world or by calling +94112 491000. A 24-hour notice period is required for orders and pick-up is open from 7 a.m.-8 p.m. at Cinnamon Lakeside Colombo.