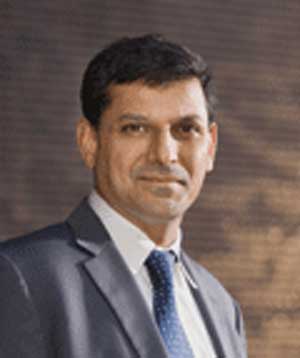 Reuters: The head of the Reserve Bank of India (RBI) has warned about the risks of easy money, urging the United States to raise the cost of borrowing sooner rather than later regardless of the jolt this may give markets.

Speaking at an event with the head of Germany's Bundesbank, who sent a similar message, Raghuram Rajan said that low borrowing costs and money printing were a threat to financial stability and would lose effectiveness over time.

Rajan, who is worried that shrinking returns on investments in Europe prompt a flood of investment and inflation in India, said "extremely aggressive monetary policy ... eventually may have tremendous consequences for financial stability".

"If everyone is doing it, you won't get much benefit out of it," he said.

Speaking on the same podium, Jens Weidmann, the head of Germany's central bank, backed Rajan's warning.

"I share the concerns regarding monetary policy that is too loose for too long," he said.

Rajan said that the Federal Reserve's likely increase in interest rates in December could upset markets but that it was nonetheless necessary.

"The liftoff has been one of the most widely advertised factors," he told an audience of students.

"I think there will be volatility but I think we have to bear it. I worry more about the consequences of staying in the ultra accomodative ... world," he said.
Rajan appointed as Vice Chairman of BIS
Reserve Bank of India Governor Raghuram Rajan, a vocal advocate of increased emerging market participation in global policy debate, was appointed as Vice Chairman of the Bank for International Settlements (BIS) on Tuesday.

Rajan was appointed to a three-year term, India's central bank said in a statement. He first joined the BIS board of directors in December 2013.

He will work with BIS Chairman Jens Weidmann, who is also president of Germany's Bundesbank.

Last month, Rajan called on emerging markets to have a greater voice in global debates.

He has also called on the International Monetary Fund (IMF) to play an active role in questioning the monetary stimulus policies of developed economies that significantly impact the global economy. Indian media has speculated that Rajan could be a contender to head the IMF after the five-year term of the current head, Christine Lagarde, ends in 2016. Rajan denies any interest in the position and his three-year tenure at the RBI doesn't end until September 2016.

Rajan has already garnered a global profile as the former chief economist of the IMF, and is credited by some analysts as having predicted the 2008 global financial crisis.