The Exporters Association of Sri Lanka, an affiliate of the Ceylon Chamber of Commerce recently presented a strategy document to Export Development Board Chairperson Indira Malwatte, outlining the issues faced by the exporters.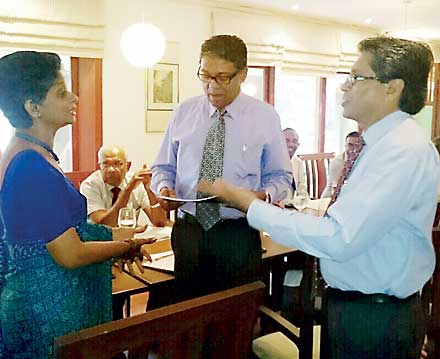 The document was handed over during a felicitation ceremony held by the EASL to Malwatte, who was recently appointed as the new Chairperson of the EDB.

The document which was handed over by EASL Chairman Fazal Mushin contains key aspects identified by its membership, which they expect authorities to address in order to facilitate the growth of exports, in both the short and the long term.

Ceylon Chamber of Commerce Secretary General/CEO Mangala P.B. Yapa was also present.