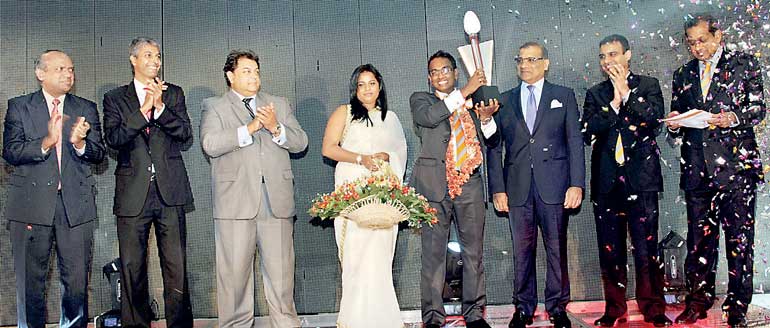 The Chairman, Chief Executive Officer, Board of Directors, top management along with employees and salesforce of Union Assurance gathered at the Oak Room, Cinnamon Grand Hotel on 23 June, to celebrate a year of strong achievements.

Strong and consistent performances are key for the company to achieve its long-term objectives. With the intention of wanting to be the market leader, Union Assurance needs to continue with its growth and also ensure it is a consistent growth to reach where it is aiming at. To reach this destination as a team they need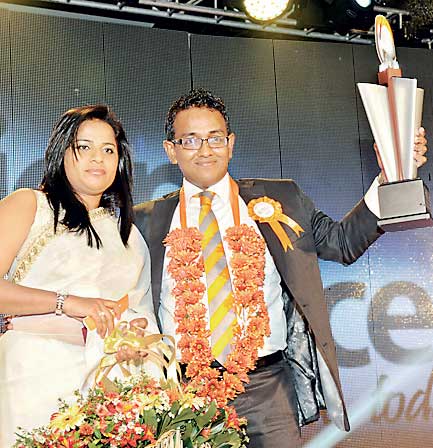 to drive this dream. There is no doubt that they have one of the best teams in this industry who has brought them this far. As a result, the theme of this year's Annual Awards was named as, 'The Drivers of the Dream', whom are appreciated for their immense contribution to the growth of the company.

The total net revenue of the company grew by 13% to Rs. 13.7 billion in 2014 from Rs. 12.1 billion in 2013 mainly due to increase in investment income. Net benefits and claims including the increase in the life fund, grew by 17% as well. Profit after tax (PAT) increased by 7% from Rs. 1,123 million in 2013 to Rs. 1,203 million in 2014.

As at 31 December 2014, UA's life fund stood at Rs. 23 billion with a healthy solvency ratio indicating the financial strength of the business. This indicates the dedication and commitment of the sales force towards the growth of the company. The Awards ceremony recognised and rewarded the outstanding individual contributions of the top performers of the company. Kelum Jayasingha walked away with the Pinnacle Award of the evening which was the 'Champion of the Champions Award.'

"Union Assurance always sets benchmark to its employees to achieve excellence. We have long term plans for the company and our team is an integral part of that. You are the key to our success and we are proud to mentor such anenergetic, and enthusiastic team of high achievers," General Manager – Marketing and Distribution Rukman Weeraratne stated at the event. The Annual Awards ceremony closed out the night to sounds of gaiety, and friendship, with performances by a number of entertainers.