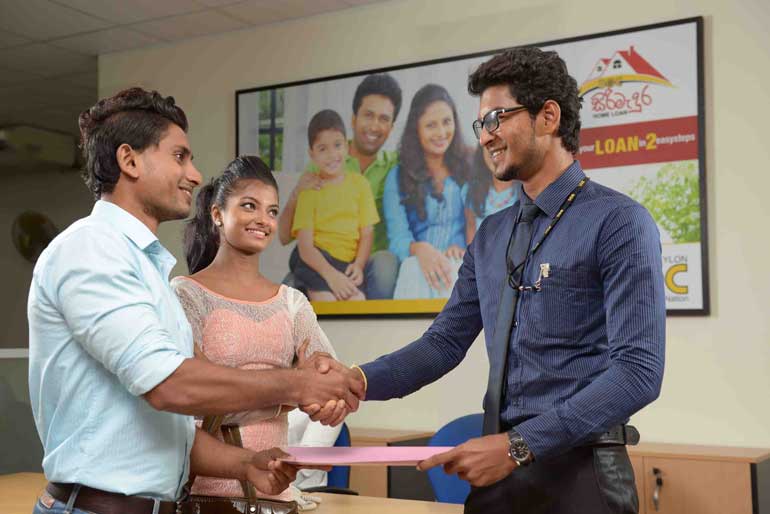 Bank of Ceylon (BOC) has disbursed the 1,000th loan facility of its newly launched housing loan product – 'BOC Siri Medura'. This best in class housing loan offering is aimed at providing superior customer experience while obtaining housing loans. The product is becoming increasingly popular among time strapped Sri Lankan customers seeking financial assistance. "Being able to grant the 1,000th Siri Medura loan within a short span since its launch is a great achievement and a clear indication that the product has been widely accepted by our customers. Speed of granting and customer convenience are the key success factors for this product," stated the bank's Chairman, President's Counsel Ronald C. Perera.

Siri Medura has many unique features targeted at customer convenience and quick disbursement of loans. A customer has to make only two visits to the bank to obtain a loan – at the time of submitting the application and at the time of loan disbursement. Loan disbursement happens within 15 days of submitting the application and BOC provides complete assistance in obtaining requisite documents without the customer having to liaison with multiple agencies. In addition, the customer is kept informed regarding their loan status through SMS alerts at each stage of loan processing. Further, BOC Siri Medura offers a repayment period of up to 25 years and could be availed for a variety of purposes – such as completing, renovating or extending of a house or an apartment – at attractive interest rates.

Bank of Ceylon has made this product live in seven provinces across the island as part of project 'Wenesa' in collaboration with The Boston Consulting Group (BCG).The bank plans to roll out this product island wide soon.

"Bank of Ceylon has been spearheading revolution in the banking industry by working towards making banking accessible to every citizen of this country to fulfil their dreams. BOC Siri Medura is one such initiative which has transformed the experience of obtaining home loans from a complex and demanding one, to a simple, quick and convenient experience," stated Bank of Ceylon General Manager D.M. Gunasekara.