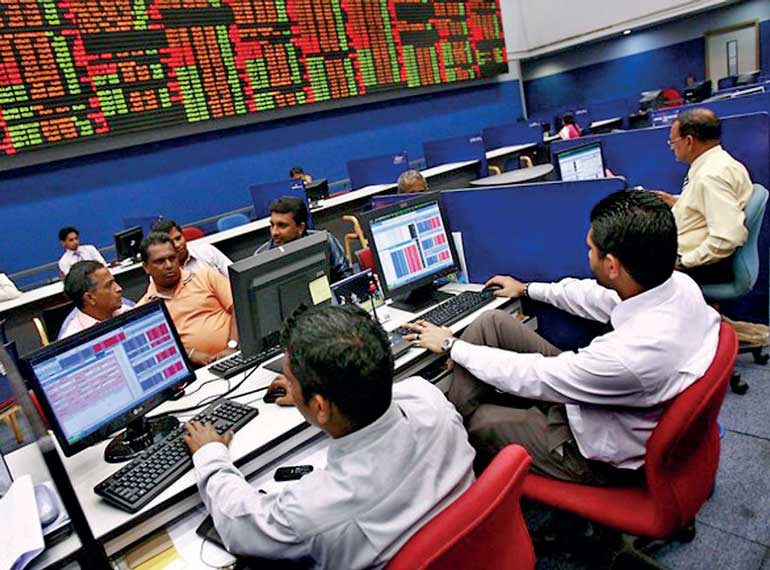 Reuters: shares were flat at the close of trade on Thursday, as gains led by industrial and telecom counters were offset by losses in stocks of manufacturing companies.

The Colombo stock index edged up 0.01% to 6,390.74, but fell 0.3% during the week, its seventh straight weekly fall. It has shed more than 4% since 27 July up to Thursday's close.

Sri Lanka's stock and foreign exchange markets are closed on Friday for a religious holiday.

Diversified conglomerate Hemas Holdings Plc ended 0.9% higher, while Sri Lanka Telecom Plc rose 1%.

Knitted fabrics manufacturer Teejay Lanka Plc fell 2.2%, while conglomerate Richard Pieris Plc dropped 1.7%.

"We...see the accumulation of blue chips is continuing," said Dimantha Mathew, head of research at First Capital Holdings. "We don't see a big uptrend, but we see a complete slowdown in the downtrend."

Foreign investors net sold Rs. 70.5 million ($ 461,690) worth of shares, but they have net bought Rs. 27.5 billion worth equities so far this year.

"We are yet to see big foreign inflows for the market to start a run. But we hope it will return after the tax confirmation following the Inland Revenue Bill," Mathew said.

The bill, Sri Lanka's major tax reform since independence from Britain in 1948, seeks to expand the tax net and stamp out evasion. It is expected to be presented in parliament on 6 September.

Turnover stood at Rs. 845.3 million, slightly lower than this year's daily average of around Rs. 858 million.