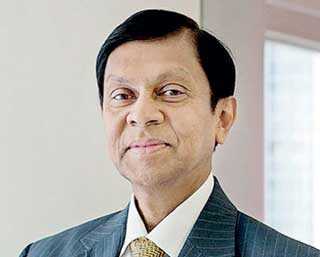 State Minister Ajith Nivard Cabraal
---
The Association of Professional Bankers Sri Lanka's, Continuous Professional Development Committee (CPDC) in line with the year 2021 Budget presented by the Minister of Finance in Parliament holds this
event annually to share the views of the important factors of the Budget among the members of APB and those of the banking sector and public.

The forum will be held on 20 Friday (November) from 7 p.m. to 8:30 pm via Zoom webinar with the participation of State Minister of Money and Capital Market and State Enterprise Reforms Ajith Nivard Cabraal as the Guest Speaker and keynote speech.

Along with the keynote address by the Minister, expressing his thoughts and Government expectation and plan for the country's economic revival in the post-COVID era, the association has also has arranged for a panel discussion on subject matters of interest;

The impact of the Budget proposals on the banking industry will be presented by Lakshman Silva – Director/CEO of DFCC Bank and Chairman of the Sri Lanka Bankers' Association

The key highlights of the new tax proposals in the Budget will be presented by Ernst & Young Senior Partner on Tax Duminda Hulangamuwa

Deshal De Mel – Senior Independent Director of Sampath Bank and Research Director of Verite Research will focus on the Budget's implications, its benefits in terms of the fiscal deficit, debt, the currency, etc. on the Sri Lankan economy.

Anushka Wijesinha, Independent Director of Seylan Bank Plc who is also on the director boards of several other leading financial institutions, will discuss the key growth drivers in the Sri Lankan economy.

The session will be moderated by APB's Vice President/Chairman of CPDC Jeremy De Zilva, DGM – Internal Audit of Pan Asia Bank Plc.