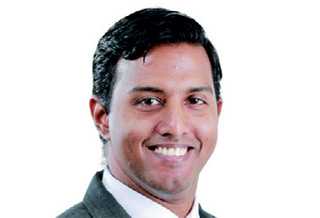 Softlogic Finance Head of Delivery Channels Dayan Ranasinghe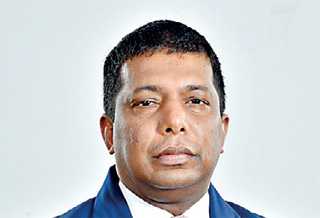 First Capital Holdings Chief Operating Officer Tharusha Ekanayake
---
Softlogic Finance PLC has successfully raised Rs. 1 billion through the issuance of a Lease Receivables Securitisation, marking one of the major securitisations in the industry to date in Sri Lanka, the company announced recently.

In a concentrated effort to move towards a prominent position in the market, the funds raised will be employed to aggressively rollout the new business strategy of the company that has been in operation since May last year.

Softlogic Finance Chief Executive Officer Priyantha Wijesekera commented on the initiative: "The success achieved through the securitization reaffirms investors' confidence towards the growth trajectory mapped out by the company last year, along with an extensive restructuring across the organisation. The company marked a remarkable growth of its asset quality which is reflected in zero Non-Performing Loan (NPL) levels being achieved in the leasing portfolio acquired during the year."

First Capital, a leading investment institution in the country, acted as the structuring and placement agent to the issue with Hatton National Bank acting as the Trustee. The funds have been raised through a consortium of investors who were optimistic about the company's ambitious journey in the non-banking financial institutions (NBFI) category.

Director/CEO Dilshan Wirasekara of First Capital Holdings PLC, the lead manager for the issue, said, "The rise in private sector demand for credit, supported by all-time low interest rates, created an opportune moment to broad-base the liability base of Softlogic Finance. As the lead manager for the issue, we find the success of this Lease Receivables Securitisation as a positive indication of market conditions."

Softlogic Finance PLC is mainly held by Softlogic Capital PLC which is the financial services holding company of the Softlogic Group that has established an impressive presence in the market with a portfolio comprising Softlogic Life Insurance PLC, Softlogic Finance PLC, Softlogic Stockbrokers Ltd. and Softlogic Asset Management (Pvt) Ltd.

Softlogic Holdings also has interests in healthcare, retail, ICT, leisure, automobiles and restaurants. Softlogic Finance is a registered finance company under the Finance Business Act No. 42 of 2011 as well as a Specialised Leasing Company licensed by the Central Bank of Sri Lanka under the Finance Leasing Act No. 56 of 2000.