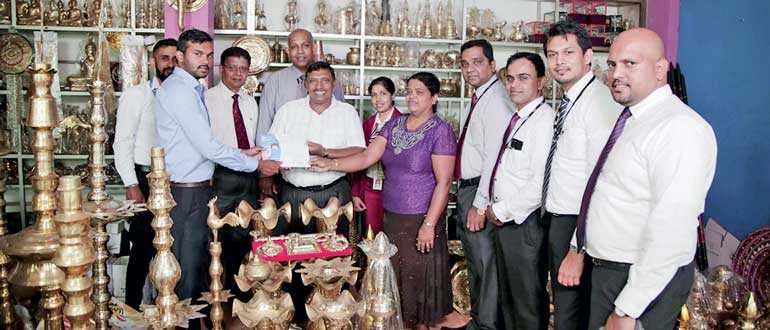 Continuing its excellence in transforming Small and Medium Enterprises with innovative financial solutions, Seylan Bank set a new milestone by empowering over 10,000 SMEs with its latest MPAY solutions.

With the vision to create a 'less cash' economy, Seylan Bank introduced MPAY solution, an easy to use digital payment solution in partnership with the Ceylon Business Appliances (Pvt) Ltd.'s trademark product PAYable in 2016. Since its inception Seylan MPAY has been well accepted by its customers due to its convenient and secure payment system.

"At present a major portion of the country's transactions are carried out via cash payments, and card payments only account for a smaller margin. Our long-term vision is to promote digital transactions with Seylan MPAY. We are envisioning to enable SMEs and MSMEs with the same level of digital infrastructure support as other leading merchants in the country, so that they are geared to offer the same level of convenience whilst growing their businesses," said Seylan Bank PLC Head of Cards Jayanath Dias.

Seylan Bank has become the second largest acquiring bank in the Country in terms of number of merchant locations provided with card acceptance. Seylan Bank over the years has adopted latest technology and upgraded its MPAY solutions to offer businessmen the convenience to carry out secure and faster transactions in a hassle free manner.

Commenting on the recognition and the bank's overall support to the SME sector, Seylan Bank Head of Marketing and Sales Gamika De Silva said: "Seylan Bank in its 30 year history has been at the forefront of assisting SMEs to reach their fullest potential and work life balance; by providing them access to information on innovative financial management and advocacy support through the bank's continuous skill development seminars. As a preferred mobile payment solution partner, Seylan MPAY continues to grow in popularity and has become a hot pick among start-ups, SMEs and other business markets due to its convenient and secure payment structure. This was further fortified when 'Seylan MPAY' was recognised as the 'Mobile Payment Solution of the Year' at The Golden Globe Tigers Awards 2018."

Seylan MPAY Solution partner PAYable was bestowed as the 'Best Start-up Product/Service' and 'Best Client Delivery Innovation' and became the first runner-up in the 'Best Disruptor' categories at the inaugural SLASSCOM Innovation Summit 2018 held recently.

Seylan Bank strongly believes that innovation and technology is the way forward of digital banking and envisages to facilitate a wider range of SMEs with its Seylan MPAY services. For more information on Seylan M-PAY visit www.seylan.lk/m-pay.html.