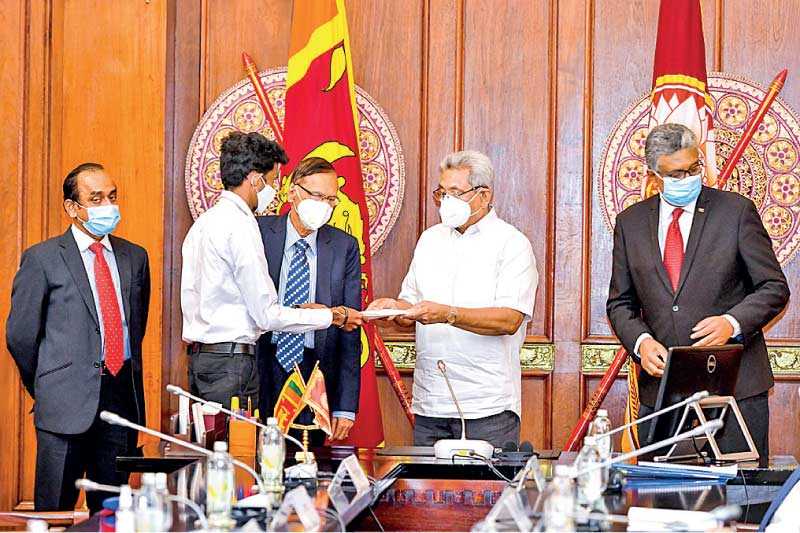 In accordance with the Government's 'Vision of Prosperity' program, People's Bank in partnership with the University Grants Commission, is to distribute laptops on an easy payment scheme to students who qualified for university in 2019 and 2020. The program was initiated under the auspices of President Gotabaya Rajapaksa.

People's Bank has allocated a sum of Rs. 3 billion for this program under which a loan of up to Rs. 100,000 can be obtained with a maximum repayment period of six years, including a four-year grace period. A unique benefit offered under this scheme is to enable students to pay only the interest portion of the loan instalment during the grace period.

Minster of Education Professor G.L. Peiris, Secretary to the President Dr. P.B. Jayasundara, Secretary of Education Professor Kapila Perera, University Grants Commission Chairman Professor Sampath Amaratunga, People's Bank Chairman Sujeewa Rajapakse and Chief Executive Officer/General Manager Ranjith Kodituwakku were also present at this event.