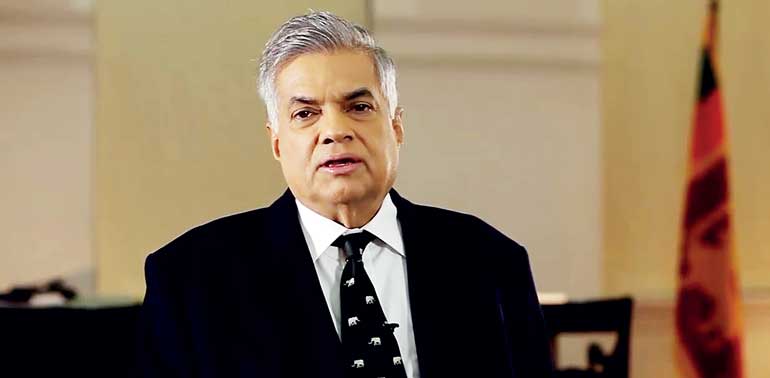 By Chathuri Dissanayake

Cabinet this week approved a plan outlined by Prime Minister Ranil Wickremesinghe in his capacity as the Minister of National Policies and Economic Affairs to reduce public debt to 70% of GDP by 2020, according to Cabinet Co-spokesperson Gayantha Karunathilaka.

The plan, which outlined a number of steps to be taken in order to manage the Debt to GDP ratio of the country, also listed out offers from investment houses to facilitate liability management, he said.

The paper presented to Cabinet this week outlined that reducing the Government budget deficit was key to decelerating public debt accumulation, paving the way to a reduction in the Debt to GDP ratio.

To achieve this goal, the Premier told Cabinet, the Government has set revenue targets in medium-term fiscal projections - 15% of GDP, 15.5% in 2018; 16.0% in 2019; leading to 16.5% in 2020.

The plan also proposes to rationalise capital expenditure included in the Government Budget assessing the costs and benefits to ensure that the investment projects generate cash flow towards repayment of underlying debt obligations.

Further, the Government also plans to encourage non-debt creating domestic and foreign currency inflows to the Government such as partnerships with domestic, private or external parties to attract investments for projects. Wickremesinghe outlined strengthening the financial position and operations of major State-Owned Business Enterprises (SOBEs) and improving oversight and financial discipline.

As a part of the exercise, the Government will also abandon the practice of issuing deep discount debt which has contributed to a high Debt to GDP ratio. The new plan proposes to maintain that issuances of Government debt instruments are made at par or premiums as much as possible.

Further, the introduction of the new Treasury bond issuance system by the Central Bank in July last year is also expected to reduce the former practice of issuing deep discounted bonds.

The Government also plans to implement a liability management framework as part of effective public debt management will ease the annual cash flow as well as the borrowing program of the Government. The Central Bank has been advocating such an exercise which needs new legislation to be passed in Parliament. Through the framework, the Government hopes to switch some of the high-cost debt the country currently has into long-term debt at lower interest cost.

In addition, the Government also proposes to facilitate international financial institutions to issue rupee debt in the international market to finance various projects in the Government Budget. This exercise will enable such institutions to issue rupee debt in international markets at a relatively lower cost mainly due to their investment grade international ratings, enabling them to lend those proceeds directly to various projects listed in the Government's annual Budget, subject to Government regulations, Prime Minister Wickremesinghe told Cabinet.