Nations Trust Bank PLC has announced the appointment of Sumit Maheshwari to its Board of Directors with effect from 4 October, as a Non-Executive Director.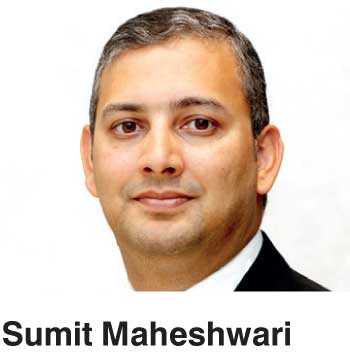 Maheshwari has a wealth of experience in the financial and investment business and is currently the Managing Director and Chief Executive Officer of Fairbridge Capital, Mumbai, which is the India investment arm of Fairfax Financial Holdings Ltd. and Fairfax India Holdings Ltd. He joined the company in 2011 at its inception and has played a pivotal role in building the Fairbridge Capital Organization; he was made Managing Director and Chief Executive Officer in 2018.

He also serves on the Boards of Directors of National Collateral Management Services Limited, NCML Finance Private Limited and Fairchem Specialty Ltd. Prior to his tenure at Fairbridge, Maheshwari has also served at KPMG India and is well known for being an accounting expert, with particular strengths in translating between Indian GAAP, US GAAP and IFRS accounting standards.

Nations Trust Bank PLC is amongst the top 30 business establishments in Sri Lanka as ranked by Business Today Magazine, ably providing a host of financial products and services to a wide range of customers. Nations Trust is also the bank behind Sri Lanka's first fully digital bank, FriMi. The bank operates 93 branches across the country, boasting an ATM network covering 137 locations, including 23 with Cash Deposit Machines, plus more than 3,500 ATMs on the Lanka Pay Network and is the issuer and sole acquirer for American Express Cards in Sri Lanka.