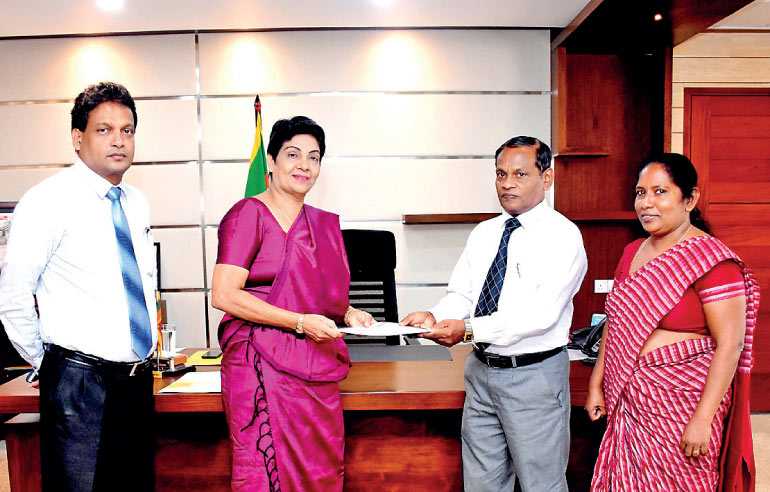 National Savings Bank (NSB) has initiated a program to offer Personal Loans on concessionary conditions and consequently, will sign MOUs with various organisations and societies to facilitate their members to obtain personal loans under this scheme.

Accordingly, NSB has recently signed an MOU with Local Government Progressive Workers' Union to grant the opportunity of applying for Personal Loan facilities for the members of the said union, who are employed in Pradheshiya Sabhas, Urban Councils and Municipal Councils.

NSB Chairperson Keasila Jayawardena, Deputy General Manager (Operations) Ajith Peiris, Coordinating Secretary of the Local Government Progressive Workers' Union S.A. Ananda, and a member of the Union Sumana Palangasinghe were present at the occasion.