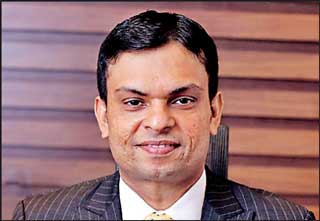 NDB Capital Holdings CEO Senaka Kakiriwaragodage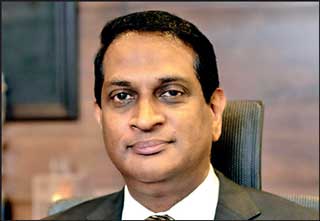 NDBIB CEO Darshan Perera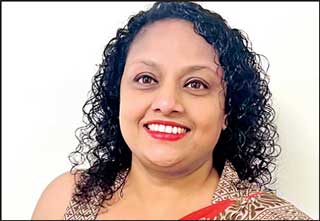 NDBIB COO Kaushini Laksumanage
NDB Investment Bank made inroads into the African region by acting as the exclusive Financial Advisor and Manager to the recently concluded transaction of Hela Apparel Holdings PLC.

NDBIB arranged a $ 14 million fund raising via Norfund directly to Hela's investment holding company earmarked for its operations in the African region. The funds raised will be used to strengthen Hela's supply chain partnerships in East Africa, particularly in Kenya and Tanzania.

"NDB Group has been an important partner to Hela for a number of years and has been a reliable source of support throughout our journey. This transaction with Norfund marks another crucial milestone for both parties and lays a strong foundation for the future of our African operations. I take this opportunity to thank NDBIB for their work and congratulate them on their successful debut into the African region," said Hela Apparel Holdings PLC Chairman A.R. Rasiah.

NDBIB CEO Darshan Perera said: "NDBIB is no stranger to working with the DFI community and has built strong bonds with such institutions over the last 25 plus years. Norfund is a key shareholder of our ultimate parent, NDB Bank, and we were able to leverage on our relationship with them to ensure the fund raising for Hela was a resounding success. We are extremely grateful to Norfund for coming forward during these challenging times both locally and from a global standpoint and hope to work with them closely going forward."

He also said: "Leveraging on our longstanding relationship with Hela Group, we are delighted to have advised Hela in our debut transaction in the African region which is also Hela's first fund raising via a DFI."

As a pioneer in investment banking, NDBIB has been at the forefront in entering new markets and geographies and placing Sri Lanka on a global scale. NDBIB, through its group company in Bangladesh, NDB Capital Ltd., established its footprint in the Asian region a decade ago and has offered its expertise to corporates in Bangladesh as well as advisory services to Sri Lankan corporates establishing in Bangladesh. NDBIB was also the first investment bank in the country to carry out an Initial Public Offering on foreign soil via the landmark IPO of Oreedoo Telecom, Maldives and subsequently that of Maldives Islamic Bank.

"NDBIB has always been a leader in innovation, be it introducing of new products to the capital market or entering new markets and geographies. NDBIB has lived up to that expectation by debuting in Africa with the Hela fund raising and continuously looking into other regional markets. We are happy to support Sri Lankan enterprises to establish a global foot print," said NDBIB parent NDB Capital Holdings CEO Senaka Kakiriwaragodage.

NDBIB is the market leader in investment banking in Sri Lanka and intends to proactively pursue market opportunities in South Asia and in the East African region. NDBIB has been instrumental in assisting local companies obtain funding abroad aiding their expansion outside of Sri Lanka and will utilise their experience from transactions such as Hela to further expand its reach.

"In addition to our base in Bangladesh and the Maldives, through this transaction we were able to penetrate Africa and NDBIB intends to consistently build relationships with parties in the African region to offer our services as part of our long-term strategy. We are extremely pleased at how this endeavour has been shaping up so far and are looking to close more transactions in the near future," NDBIB Chief Operating Officer Kaushini Laksumanage said.