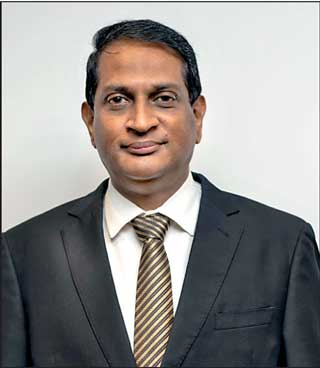 Director/CEO Darshan Perera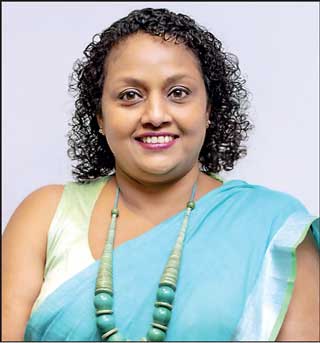 Chief Operating Officer Kaushini Laksumanage
---
NDB Investment Bank was once again named the 'Best Investment Bank in Sri Lanka' at the Asiamoney Best Bank Awards for Sri Lanka 2022.


NDBIB secured this honour for the sixth consecutive year rebounding strongly in the midst of heightened capital market activity in 2021 following the challenges experienced in 2020.

NDBIB advised on a mammoth Rs. 80 billion in capital market transactions in 2021/2022 period. NDBIB reaffirmed its status as the preferred advisor for public offerings with five successful public offerings including the highly acclaimed IPO of hSenid Business Solutions PLC (the first Enterprise Software Company on the CSE) which experienced the highest level of oversubscription in recent times of 13.5x. NDBIB also advised on the first Secondary Public Offering on the CSE in over a decade and introduced a novel, fully digital online application portal for IPOs and listed debt issues.

NDBIB reaffirmed its market leadership in the M&A space concluding four transactions in 2021 in the listed and unlisted space amounting to over $ 15 million in total transaction value. Transactions were successfully executed in the renewable energy, education and F&B sectors.

In addition, NDBIB raised a record breaking Rs. 52 billion in debt capital markets by tapping into offshore and onshore investors through numerous different instruments. Key amongst these was a total raise of Rs. 14 billion for the LOLC Group across three different transactions including a Rs. 10 billion listed debenture, a $ 75 million debt raise from Development Financing Institutions (DFIs) for its ultimate parent NDB Bank and a novel gold loan portfolio securitisation in the NBFI sector. NDBIB also concluded multiple debt/quasi debt raises in the Maldives and Bangladesh amounting to over $ 25 million in value.

NDBIB is the investment banking subsidiary of NDB Capital Holdings, the largest full service investment banking group in the country holding a complementary business portfolio consisting of fee based and fund based investment banking, wealth management, managing private equity and stockbroking.

Meanwhile, NDB Bank was recently named the Best Bank in Sri Lanka by Euromoney, making it the third major award won by the world's most prestigious publications in financial services – Euromoney, Global Finance and The Banker. This win for NDB comes in the light of being named the 'Most Awarded Corporate 2021' as per LMD ranking. The bank was also recently awarded two Gold awards for Financial Inclusivity and Best Common ATM Enabler of the Year and one Merit Award Excellence in Customer Convenience at the Lankapay Technnovation Awards 2022 and was named one of the 'Top 50 Best Workplaces in Sri Lanka 2022' by Great Place Work, USA.

NDB is the fourth largest listed bank in Sri Lanka and the parent company of the NDB Group. The only financial services group in Sri Lanka, NDB Group is uniquely positioned towards assisting the growth and development of the Sri Lankan financial market to provide its customers seamless access to the product and service offerings of all its group companies.