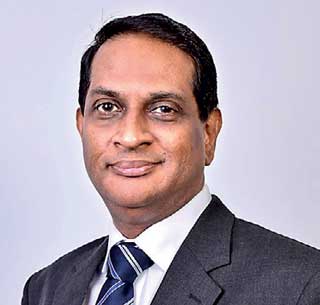 Darshan Perera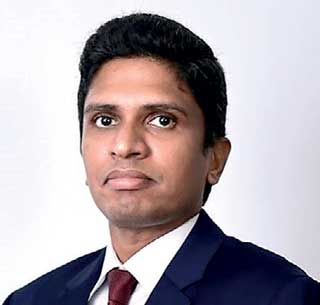 Nilendra Weerasinghe
---
NDB Investment Bank (NDBIB), the leading investment bank in Sri Lanka, acted as the exclusive financial advisor to the recent divestiture of FoodBuzz Ltd. ('FoodBuzz') to SS Equity Holdings Ltd.

The transaction was structured by NDBIB to enable R I L Property PLC ('R I L') rationalise its portfolio and help streamline its resources and business structure whilst aligning its strategic investment activities to maximise growth prospects.


As the sell-side advisors to R I L, NDBIB was entrusted the role of harnessing the value of FoodBuzz, the franchisee of the globally reputed brand 'BreadTalk' in Sri Lanka. NDBIB undertook most of the work leading up to the successful closure of the transaction in the middle of the COVID-19 pandemic and multiple lockdowns which affected the continuous operations of the target's business and posed challenges on pricing the transaction.

Commenting on the transaction, NDBIB CEO Darshan Perera stated, "We are delighted by the fact that R I L has continuously relied on the investment banking expertise of NDBIB and entrusted us with the responsibility of executing this transaction. The innovativeness and proactive thinking of our team helped navigate through multiple challenges in structuring and executing this transaction."

NDBIB played an instrumental role by coordinating all aspects of the transaction including liaising with external due diligence teams, legal advisors and the franchisor as well as structuring the transaction on behalf of R I L.

Commenting on NDBIB's success in the M&A sphere, Head of Corporate Advisory Nilendra Weerasinghe stated: "We are witnessing a significant uptick in M&A activity with the current low interest rate environment in Sri Lanka. Our approach to M&A follows a very focused distribution strategy to identify best fit among potential acquirers leading to successful outcomes to our clients."

NDBIB is the investment banking subsidiary of NDB Capital Holdings, the largest fully-fledged investment banking group in the country holding a complementary business portfolio consisting of fee-based and fund-based investment banking, wealth management, managing private equity and stockbroking. NDBIB has been named 'Sri Lanka's Best Investment Bank' for nine consecutive years by Euromoney and is the market leader in debt, equity and M&A transactions.