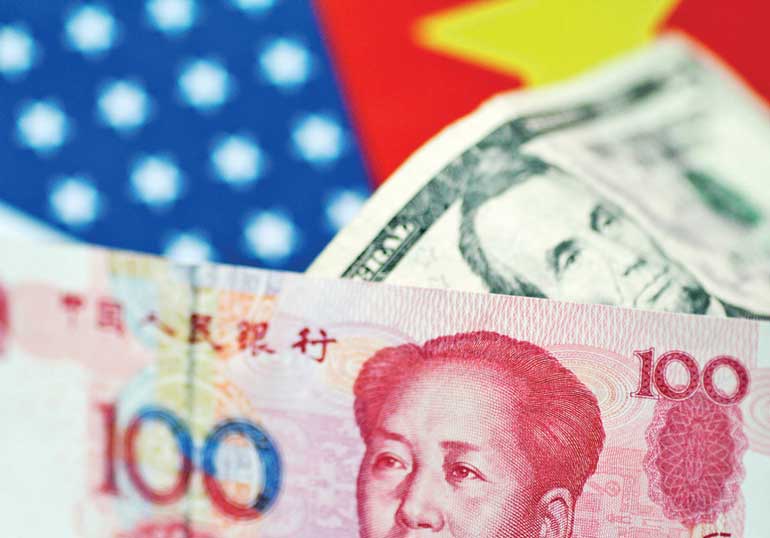 Reuters: The Malaysian ringgit led gains as Asian currencies rose against the dollar after the Fed's rate hike decision came in as expected, although resurgent fears of a global trade war weighed on positive sentiment.

The US central bank raised interest rates on Wednesday and forecast at least two more hikes for 2018, a move that disappointed dollar bulls who had hoped for four over the year.

"The overall (Fed) statement was less hawkish than the market had expected, so we did see the US dollar back off as a result, which led to Asian currencies gaining on the open," said Khoon Goh, head of Asia research at ANZ Banking Group (Singapore).

The Fed's latest move takes its policy rate to levels above those in Taiwan. Rates in South Korea and Thailand are at 1.5%, the lower end of the Fed's policy rate range.

"On the other side, Asian currencies are driven to some degree by what's happening on the equities side, which were somewhat mixed. You also have a decision by Trump on the imposition of tariffs on China, so I think that's also partly weighing," Goh added.

US President Donald Trump is scheduled later in the day to sign a memo imposing tariffs on up to $60 billion of Chinese imports, focusing on technology, telecommunications and intellectual property. Global equities were largely subdued in anticipation.

The Japanese yen rose more than 0.1%, marking a rise in risk aversion. The yen is a popular buy when market caution prevails.

Regionally, the Malaysian ringgit led gains, rising about 0.4% on the greenback, its best session in three weeks. It was followed by the Taiwan dollar, which gained about 0.2%.

Taiwan's central bank is expected to leave its policy rate steady for the seventh straight quarter when it meets later in the day, a Reuters poll showed.

The Philippine peso did not capitalise on the dollar weakness however, and stayed largely flat ahead of a key central bank meeting due later in the day. The Chinese yuan pared early gains to trade slightly higher to the dollar, while its geographical peer, the Hong Kong dollar plunged to a fresh 33-year low.

China raised its benchmark repo rate by 5 basis points, following the US Federal Reserve Bank's move overnight in a move viewed by many as a symbolic bid to keep the China-US rate spread from widening.

Hong Kong, whose currency is pegged to the US dollar, followed suit with a 25 basis point rise in its base rate.