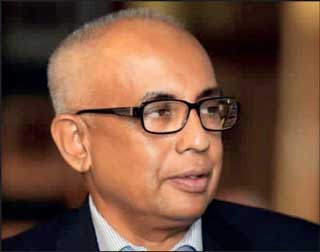 M Power Capital Chairman Jehaan Ismail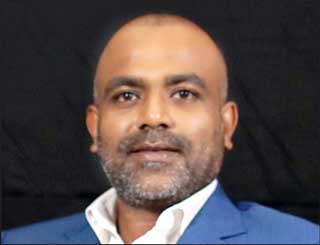 M Power Capital Managing Director Naveen Samarasekera
M Power Capital, a leading financial services company, is pleased to announce the appointment of Jehaan Ismail as the Chairman of the company, with effect from 1 June.

This appointment comes as part of the company's strategic restructuring to enhance its leadership team and drive future growth. Ismail brings with him a wealth of experience and a proven track record in the financial services industry. Having previously served as the Managing Director of the Company, he is well-versed in the company's operations, vision, and core values. As Chairman, Ismail will provide strategic guidance and leadership to further strengthen the company's position in the market.

The former Chairman Anil Cooray, is relinquishing duties due to personal reasons. However, Cooray will continue to contribute to the company's development and success as a non-executive Director.

Furthermore, the company is also pleased to announce the appointment of Naveen Samarasekera as the new Managing Director of M Power Capital. Samarasekera brings a diverse skill set and a deep understanding of the industry. With his visionary leadership, the company is poised to capitalise on emerging opportunities and expand its range of services.

Samarasekera's appointment reflects M Power Capital's commitment to nurturing talent from within its ranks and recognising exceptional individuals who exemplify the company's values of integrity, innovation, and client-centricity.

These appointments represent an exciting chapter in the evolution of M Power Capital. The company is well-positioned to thrive under the guidance of its new Chairman and Managing Director, as it continues to deliver innovative solutions and superior value to its clients.