LOLC Finance winning the award for the Best Website in the Financial Sector category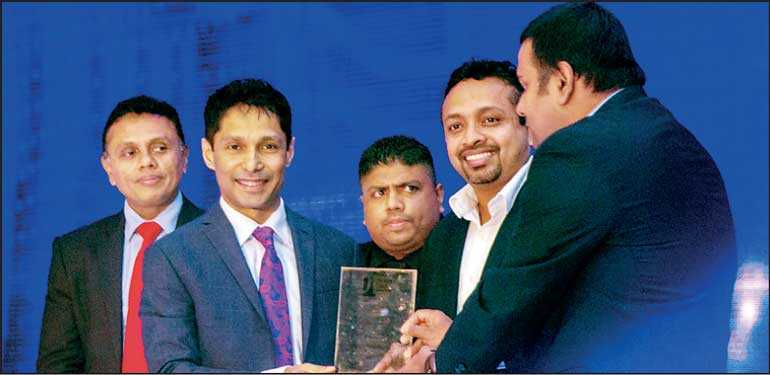 iPay, powered by LOLC with the 1st Runner Up Award in the Financial Industry under the Best Digital Enabled Product/Service Category at the SLT Zero One Awards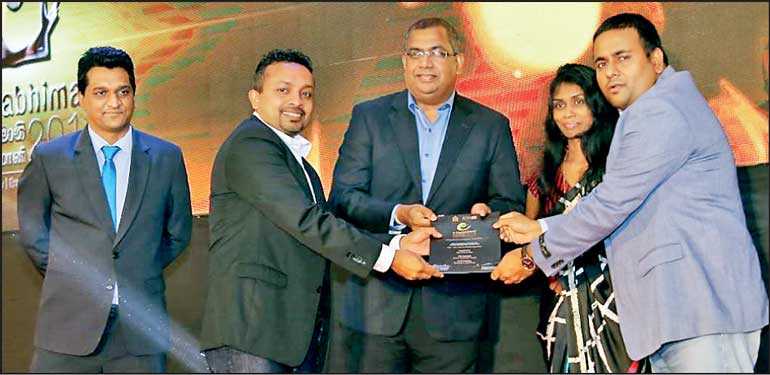 iPay wins the Juror's Distinction Award in the category of Business and Commerce at the 2018 e-Swabhimani Digital Social Impact Awards
---
At the recently concluded SLT Zero One Awards, LOLC took home two top accolades showcasing once again its unparalleled prowess in the digital world. LOLC's flagship finance entity and Sri Lanka's largest Non-Banking Financial Institution (NBFI), LOLC Finance PLC was awarded the Best Website in the Financial Sector category.

The website emerged victorious in a very keenly and tightly contested category represented mainly by leading public and private sector banks. Meanwhile, iPay, the revolutionary payment platform powered by LOLC was bestowed with the 1st Runner Up Award in the Financial Industry under the Best Digital Enabled Product/Service Category at the SLT Zero One Awards. Recently, iPay was also bestowed with the Juror's Distinction Award in the category of Business and Commerce at this year's e-Swabhimani Digital Social Impact Awards.

The LOLC Finance Website which was adjudged the Best Website in the Financial Sector at the SLT Zero One Awards held for the second consecutive year, is a user-friendly, attractive and interactive website. With an easy-to-use navigation and a clear information structure, the website boasts a high Google page Speed, and is fully mobile responsive. It has been optimised for fast loading and offers many features including up-to-date interest and exchange rates, branch locator, latest offers and promotions, media gallery and access to the LOLC Real Time app.

The modern and minimalist layout was designed to achieve higher engagement with the users. The menu is a unique next-generation full screen menu that utilises contemporary, high resolution screen sizes. The menu also doubles as a dynamic sitemap, combining usability with functionality and efficiency. Delivering a superior user experience, the LOLC Finance website makes it easy to locate information, compare complex product offerings and make inquiries. Its fresh, modern design appeals to both young and old users.

Renowned in the digital payments industry as an app with an extremely user-friendly interface, iPay is an internationally acclaimed mobile app that has been developed on an advanced software architecture. It also won multiple awards at the 2018 LankaPay Technnovation Awards. With LOLC Finance operating as its merchant acquiring partner, iPay is an app that includes a host of features designed to securely integrate the customer and merchant ecosystem, making it a true Fintech (Financial Technology) application.

The LOLC Group's ICT strategy enables the standardisation of its operations across all regions and locations whilst enhancing customer convenience. Its flagship finance company – LOLC Finance has been in the vanguard of introducing ground-breaking financial services and products to the domestic financial services sector since its establishment in 2003 and today, technological innovation is considered one of its key pillars of growth.