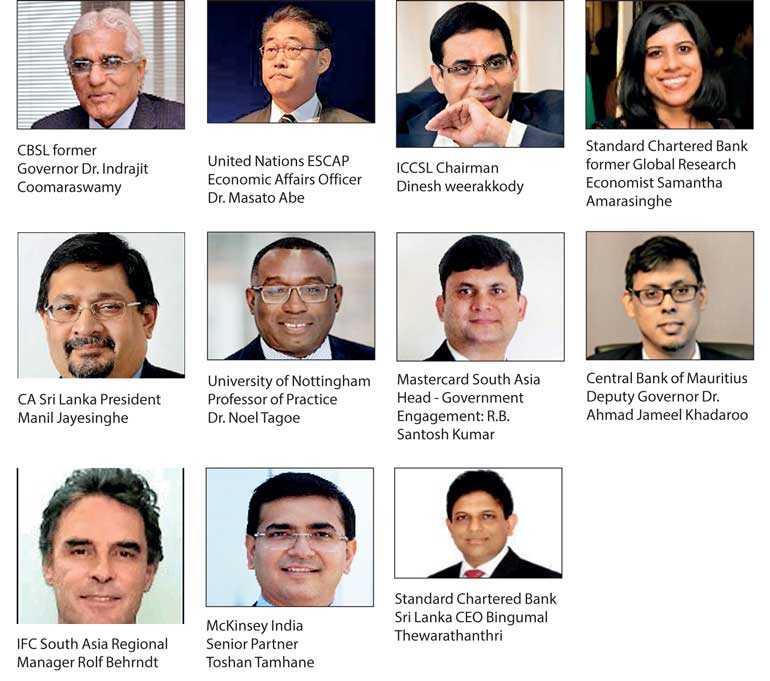 ---
The webinar on the need for a new resiliency in the financial System will commence at 4 p.m. tomorrow. It will be streamed via the Facebook pages of CIMA, FT, ICCSL, AAT, and CA.

ICC Sri Lanka said the financial system has proved very resilient over the past 50 years and there is no reason to doubt it will bounce back after the COVID-19 crisis.

"The 'bounce back' is the unknown this time. Little of what we know and are familiar with and can deal with successfully, will be the same as before – customers, demand, value propositions, savings habits, revenue streams," ICC Sri Lanka said. All of these key metrics would have undergone paradigm shifts, almost a metamorphosis with the pandemic.

In that context the webinar will explore threats and opportunities for the financial sector post-COVID-19 and the need for a paradigm shift.

The session will be moderated by ICC Sri Lanka Chairman Dinesh Weerakkody and global economist Samantha Amerasinghe.

The panel will include Dr. Indrajit Coomaraswamy – Former Governor, CBSL; R.B. Santosh Kumar – Head Government Engagement, Mastercard South Asia; Toshan Tamhane – Senior Partner, Mckinsky India; Bingumal Thewarathanthri – CEO, Standard Chartered Sri Lanka; Manil Jayasinghe – President, CA Sri Lanka; Dr. Ahmad Jameel Khadaroo – Former Deputy Governor, Central Bank of Mauritius; Rolf Behrndt – Regional Manager, IFC; and Dr. Masato Abe – Economic Affairs Officer, UNESCAP.