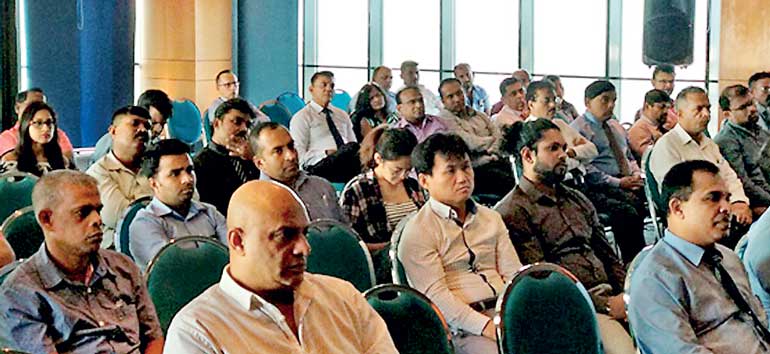 Continuing its pioneering efforts in the small-medium enterprise (SME) segment, Sri Lanka's premier private sector commercial bank, HNB PLC announced the completion of three workshops aimed at identifying potential export markets, and facilitating links between buyers and sellers in order to encourage SMEs towards bank financing under Expo Credit.

The regional SME workshops hosted by HNB followed on the strong positive contributions to the local SME sector that the bank's SME Export Credit facility has made upon launch in close collaboration with the Export Development Board of Sri Lanka (EDB). The pioneering new facility was specially designed to meet the requirements and aspirations of Sri Lanka's burgeoning SME sector.

"Based on current and projected economic trends, we anticipate substantial growth in the SME sector over the medium-long term. As an organisation which has a long standing legacy of positive development in the micro and SME sector, we are confident that HNB's ability to leverage cutting edge technology to unleash new growth opportunities and add value to grow SME exports, which in turn will lead to greater prosperity for all Sri Lankans," HNB Deputy General Manager – SME Jude Fernando stated.

Each of these landmark events were successfully conducted with the support of EDB, WEBXPAY, National Chamber of Exporters and Alibaba.com. This remarkable partnership between private and public sectors aimed to empower Micro, Small and Medium businesses in Sri Lanka to adapt and integrate e-commerce channels into their business models, potentially unleashing exponential new business opportunities for the sector over the short-medium term.

Moving forward, Fernando reiterated HNB's commitment to exploring every possible avenue for empowerment of Micro, Small and Medium businesses in Sri Lanka, particularly through a stronger integration with e-commerce channels, in addition to the bank's numerous other initiatives aimed at promoting financial literacy and timely and sustainable access to personalised financial solutions.