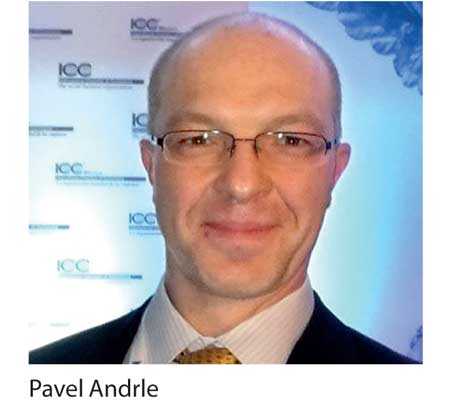 ICCSL will be hosting an international seminar on Advanced Level of Documentary Credit and Guarantee Operations through latest opinions and docdex decisions, best international practices based on ICC rules by Pavel Andrle. Pavel is a trade finance specialist with over 25 years of experience in this field. He is a former banker, independent trainer and consultant and serves as a Secretary to ICC Czech Republic commission on banking and commercial law and practice.

The two-day workshop will be held at Hilton Colombo Residencies on 2 and 3 November.

Over the course of the two days, this workshop will cover many hot topics and burning issues such as recent developments in digitalisation of trade finance, adjustments of ICC rules to support such evolution, issues related to disputes which often arise in relation to examination of documents routinely presented under the documentary credits, trade finance compliance as well as, e.g. introduction to newly revised Incoterms, new changes regarding SWIFT messages for L/C, standbys and guarantees.

The second day of the workshop is mainly devoted to case studies on guarantees and some controversial issues regarding UCP 600, i.e. areas of common misunderstandings.

The workshop will also provide and suggest possible solutions for consideration and implementation by the participants.

The direct target audience for this program are the companies which deal with trade finance products and are engaged in trade finance activities. Furthermore, bank relationship managers and middle management involved in in sales and the operational support of customers who use trade finance services of banks and other financial institutions. In addition, bank auditors, supervisors, product managers involved in trade finance projects would also find the seminar highly beneficial. Legal counsels and advisors, consultants would not be disappointed either.

The benefits of the seminar will be immense to trade finance practitioners of all levels.

They will get the exposure to crucial aspects of documentary credit and bank guarantee operations. Further, the participants will learn about difficult situations in banking guarantee operations and further get familiar with new developments such as the recent ICC Opinions, Docdex cases and legal cases related to documentary credits and guarantees.

If interested in participating in this seminar, contact the ICCSL Secretariat on (11)2 307825.