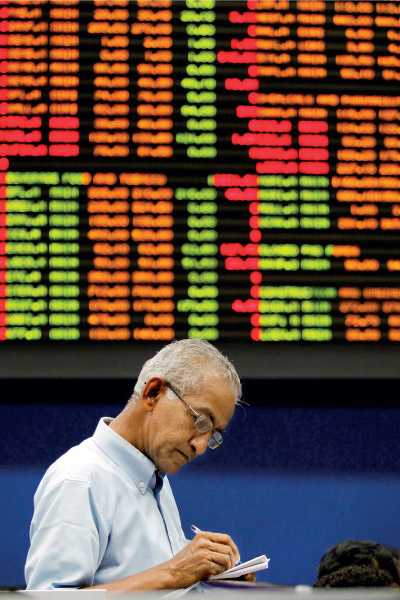 The Colombo Stock Exchange (CSE) in collaboration with the Securities and Exchange Commission (SEC) is hosting the inaugural Issuer Forum for 2021 on the theme 'Founder to Family – Leveraging Going Public,' at the Shangri-La Hotel Colombo on 16 March from 5:30 p.m. onwards.

The event will highlight how a family business can take advantage of going public, while ensuring the family retains control and continues to guide the vision of the business.

The speakers at the forum have significant experience in advising family businesses and closely held companies in various capacities and knowledge on how best to structure an IPO in order to balance the Family's needs as well as those of future stakeholders.

The three in-depth presentations by experts in capital raising, wealth management and tax advisory will cover concerns on key considerations for family businesses that are interested in going public.

CAL Managing Director, Global Markets and Investment Banking Deshan Pushparajah will present on structuring an IPO for family businesses.

Lynear Wealth Managing Director Dr. Naveen Gunawardane is expected to present on the aspects of wealth management for family businesses post-IPO while GAJMA & Co Partner Jithendran Gajendran is set to present on the regulatory benefits and tax advantages that a family business will have when listed and aspects to protect family business shareholding and wealth through generations post-IPO.

SEC Chairman Viraj Dayaratne PC, CSE Chairman Dumith Fernando, Institute of Chartered Accountants of Sri Lanka (CA Sri Lanka) President and SEC Commission Member Manil Jayesinghe, CSE CEO Rajeeva Bandaranaike, CSE Chief Regulatory Officer Renuke Wijayawardhane and the Head of Origination and Issuer Relations at the CSE Purasisi Jinadasa are expected to speak at the event.

Commenting on the forum, Jinadasa stated: "Globally, companies access public markets for varying reasons including, diversification of funding options in order to lower bank credit exposure, funding for growth, attracting strategic investors who believe in the company growth story, strengthening management and corporate governance structures and to ensure survivability post-founding generation. Unfortunately, in the local context, there are many misconceptions regarding listing which deter businesses from exploring an Initial Public Offering, which we hope to clarify during the forum. We look forward to welcoming family businesses and closely held entities who are interested in understanding the benefits of leveraging the public market."

Companies interested in seeking further clarity on the process and benefits of listing on the CSE are invited to attend the forum. Attendance is by invitation only; please contact Tharanga by email at [email protected] or call on 0112 356543 to indicate your interest in attending the event. More information on the program can be obtained via the CSE website www.cse.lk.