Conducted by Gary Cokins, expert on cost management and performance improvement in USA
---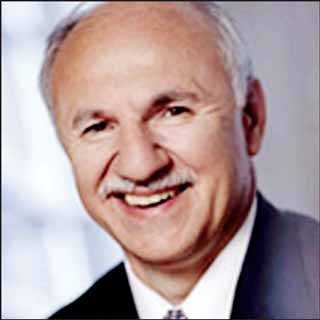 Gary Cokins, CPIM
The Institute of Certified Management Accountants of Sri Lanka (CMA) will conduct a webinar on 'Predictive Accounting: Driver-Based Budgeting and Rolling Financial Forecasts' on Wednesday, 7 April
from 6 p.m. to 7:30 p.m. via online Zoom platform.

CMA Sri Lanka was established in 1999 with the technical support of CMA Canada (now CPA Canada) and the financial assistance of the Canadian International Development Agency (CIDA) by its Founder Prof. Lakshman R. Watawala. The Institute of Certified Management Accountants (CMA) of Sri Lanka was thereafter incorporated in April 2009 as the National Professional Management Accounting Institution in Sri Lanka by Act of Parliament No. 23 of 2009 under the Ministry of Internal Trade and Cooperatives and then Industry and Commerce and now under Ministry of Finance.

CMA Sri Lanka is member of the International Federation of Accountants (IFAC) the global body for the accounting profession, South Asian Federation of Accountants (SAFA) the regional body for the South Asian Region and the Confederation of Asian and Pacific Accountants (CAPA) the accounting body for the Asian and Pacific region

The webinar will be conducted by Gary Cokins, who is an internationally recognised expert, speaker, and author in advanced cost management and performance improvement systems. He is the founder of Analytics-Based Performance Management, an advisory firm located in Cary, North Carolina at www.garycokins.com. Gary received a BS degree with honours in Industrial Engineering/Operations Research from Cornell University in 1971. He received his MBA from Northwestern University's Kellogg School of Management in 1974.

Gary Cokins' presentation involves the shift from historical reporting to predictive costing such as capacity-sensitive driver-based rolling financial forecasts, what-if analysis, and marginal cost analysis (e.g., pricing). The annual budgeting process is being criticised as obsolete soon after it is published, prone to gamesmanship, cumbersome to consolidate cost centre spreadsheets, not being volume sensitive, and disconnected from the strategy. The challenge is how to resolve these deficiencies. It can be done through driver based expense projections also useful for decision analysis.

Cokins will deliberate on 'How understand the deficiencies with the traditional annual budget', 'How to apply unit-level consumption rates with forecasts to project operational expenses', 'How to include strategic and risk mitigation projects in expense projections', 'How to apply "predictive accounting" for capacity-sensitive driver-based rolling financial forecasts, what-if analysis, and outsourcing decisions' and 'How to shift from bottom-up cost centre consolidations to top down modelling'.

The webinar will conclude with a question and answer session where participants will also have an opportunity to discuss practical applications and obtain clarifications via chat option.

Those who wish to attend are requested to send an e-mail to: [email protected].