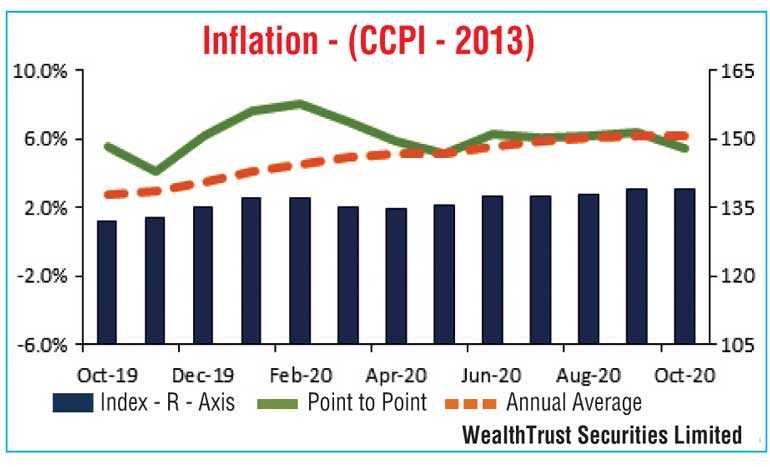 ---
By Wealth Trust Securities
---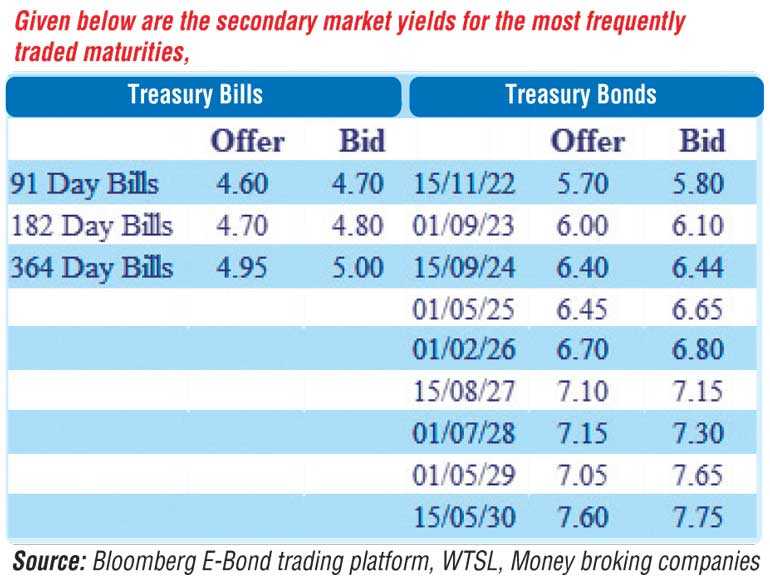 As has been the trend over the past few weeks, bond yields continued to edge up at the start of a fresh trading week yesterday, mainly centred on the short end of the curve, which in turn saw two-way quotes on the rest of the yield curve edge up as well.

Selling interest on the 2021's (01.08.21, 15.10.21 and 15.12.21) and 2024 maturities (15.09.24 and 01.12.24) saw its yields edge up to intraday highs of 4.90%, 5.15%, 5.20%, 6.49% and 6.47% respectively, while the 2022's (01.07.22 and 15.12.22) changed hands at levels of 5.75% and 5.85% to 5.86% respectively. The 29 January 2021 bill maturity changed hands at 4.75%.

The National Consumer Price Index (NCPI) was seen decreasing for the first time in three months to register 5.5% on its point-to-point for the month of October, against 6.4% recorded in September, while its annualised average remained unchanged at 6.2%.

The total secondary market Treasury bond/bill transacted volumes for 20 November was Rs. 5.07 billion.

The overnight surplus liquidity in the money market stood at Rs. 185.80 billion yesterday, while call money and repo averaged 4.54% and 4.58% respectively.


Rupee appreciates

In the absence of spot contracts been quoted, spot next contracts were seen closing the day stronger at Rs. 185.10/40, against its previous day's closing of Rs. 185.50/80.

The total USD/LKR traded volume for 20 November was $ 76.16 million.

(References: Central Bank of Sri Lanka, Bloomberg E-Bond trading platform, Money broking companies)