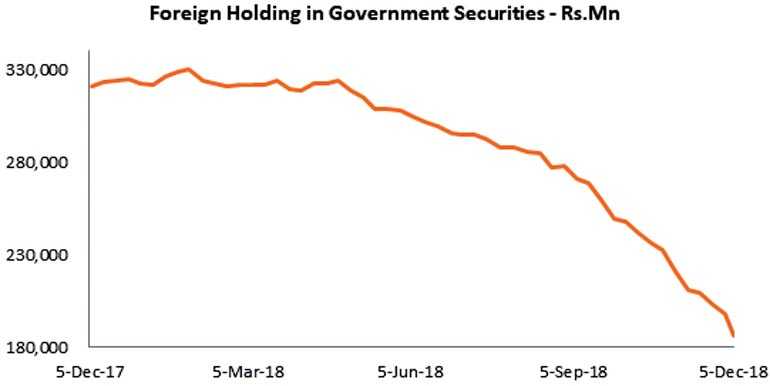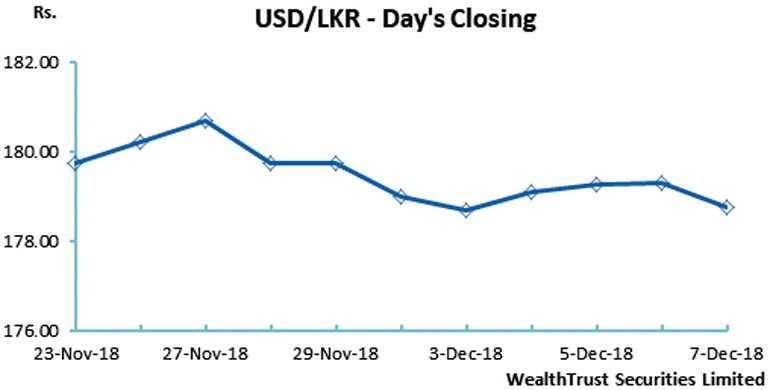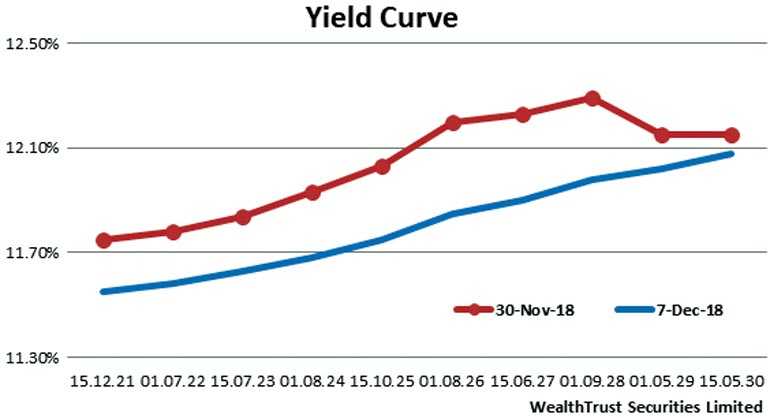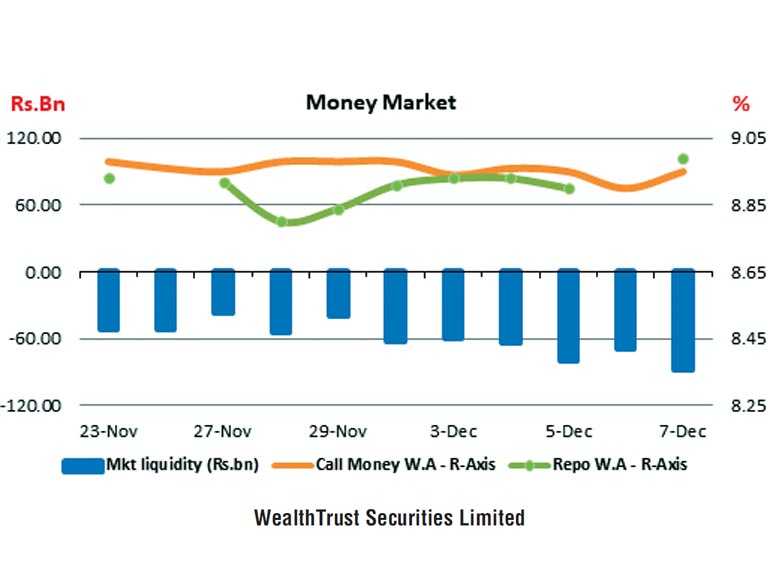 Parallel shift down of the yield curve for a second consecutive week
Highest foreign outflow recorded in close to 23 months
By Wealth Trust Securities

The bullish run which commenced in the secondary bond market the previous week was seen continuing during the week ending 7 December as well, driven by considerable local buying outweighing foreign selling for a second consecutive week, leading to a parallel shift down of the yield curve for a second consecutive week as well.

The sharpest drop on a week on week basis was recorded on the belly end of the yield curve with the 6 year maturity of 15.03.25, 7 year maturity of 01.08.26, 8 year maturity of 15.06.27 and 9 year maturity of 01.09.28 dipping by 28 basis points, 35 basis points, 33 basis points and 29 basis points respectively to weekly lows of 11.75%, 11.90%, 11.95% and 12.00%.

On the short end of the yield curve, the 2021 and 2023 maturities recorded dips of 20 basis points each respectively as well to weekly lows of 11.45% and 11.60%, with activity and volumes traded remaining high across the curve.

The drop in yields was despite the 364 day bill weighted average holding steady at 11.20% and foreign exits from the Rupee bond market recording its highest week on week decrease of Rs 16.99 billion, a figure last seen during the week ending 11 January 2017.

In the money market, the call money and repo rates averaged 8.94% and 8.93% respectively for the week as the Open Market Operations (OMO) Department of Central Bank was seen injecting liquidity throughout the week by way of overnight and seven days reverse repo auctions at weighted averages ranging from 8.53% to 8.65%. Liquidity averaged a net deficit of Rs. 72.22 billion for the week.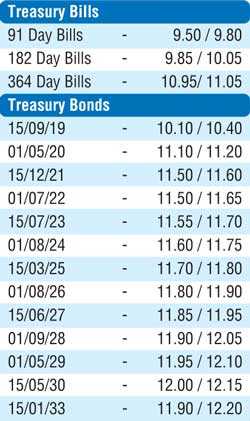 Rupee appreciates during the week

The Rupee on its spot contracts was seen closing the week higher at Rs 178.60/90 against its previous weeks closing of Rs 178.80/10, on the back of inward remittances and selling interest by banks.Some of the forward dollar rates that prevailed in the market were 1 month - 179.70/20; 3 months - 181.70/20 and 6 months - 184.75/25.