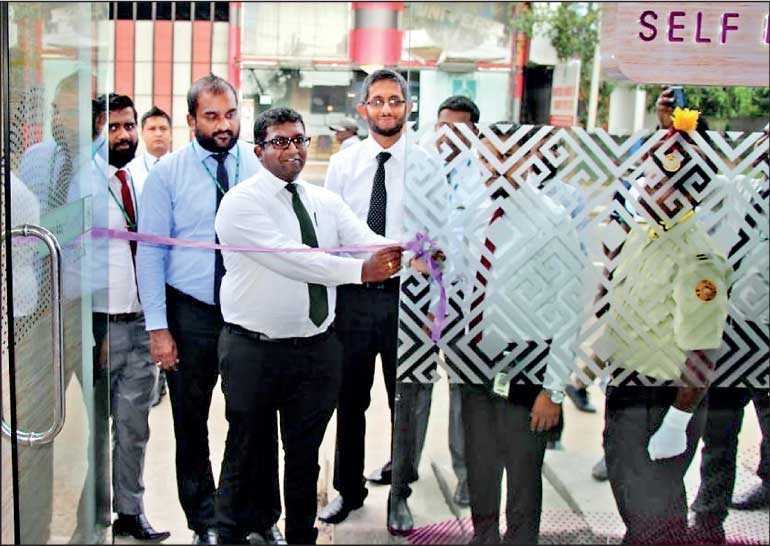 The bank's Head of Retail Advances Ramakrishnan Kirubakaran opening the Wattala Self Banking Centre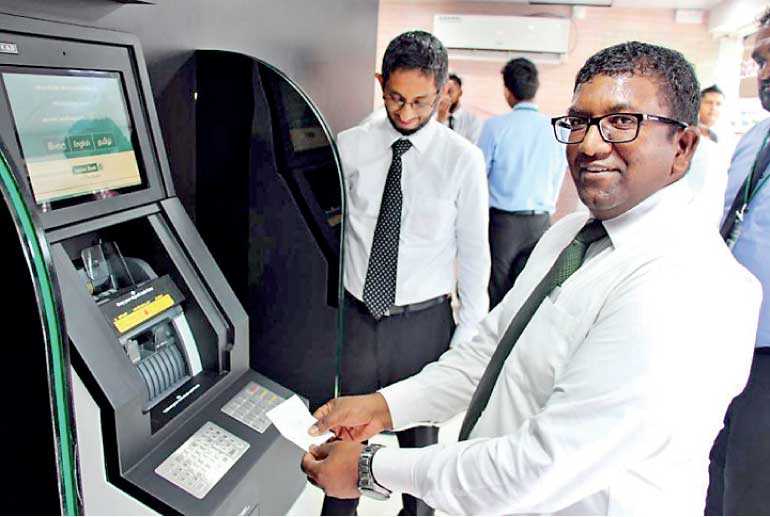 Bank's Head of Retail Advances Ramakrishnan Kirubakaran using the Wattala Self Banking Centre Cash Deposit Machine
---
Amãna Bank recently opened its 17th Self Banking Centre in Wattala to further its reach and provide its customers with around the clock real-time cash deposits.

The new Self Banking Centre, located at No. 697 Negombo Road, Wattala, was opened by the bank's Head of Retail Advances Ramakrishnan Kirubakaran along with the customers and staff of the bank.

Commenting on the expansion, the bank's Head of Retail Advances Ramakrishnan Kirubakaran said: "We are happy to extend our unique model of banking to the people of Wattala and its surrounding localities with the opening of our 17th Self Banking Centre. We intend to expand this service to many more regions, thereby providing greater reach and access to our valued customers."

Amãna Bank is the country's first and only Licensed Commercial Bank to operate in complete harmony with the globally growing non-interest based people friendly banking model. With the mission of 'Enabling Growth and Enriching Lives', the bank reaches out to its customers through a growing network of branches and self-banking centres spread across the country while having access to over 4,000 ATMs for withdrawals and more than 700 Pay&Go kiosks for deposits. Customer can also benefit from an array of customer conveniences such as internet and mobile banking, a debit card with SMS alerts, online account opening, 365 day banking, Saturday banking, extended banking hours, 24x7 cash deposit machines and banking units exclusively for ladies.