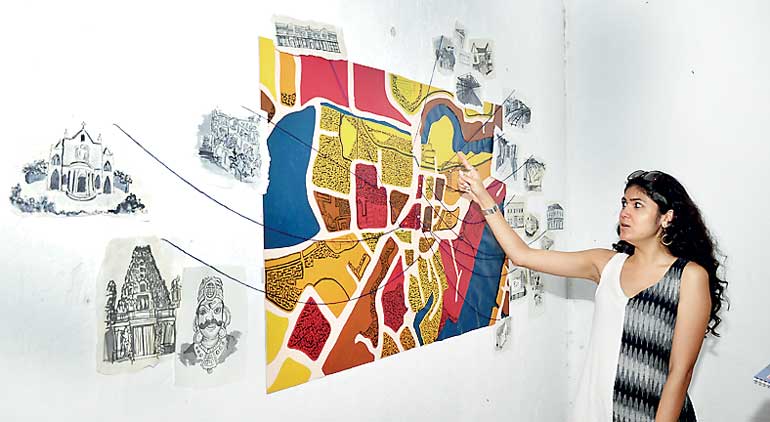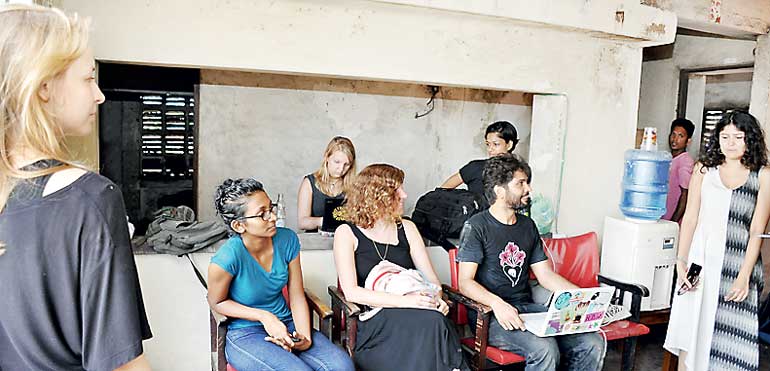 By Shiran Illanperuma

Cinnamon Colomboscope returns for its third annual edition this year. The visual arts and literature festival organised by the European Union National Institute for Culture or EUNIC and local title sponsor Cinnamon Hotels and Resorts will take place from 21 to 23 August.

As part of the Colomboscope festival, an exhibition titled Shadow Scenes will open its doors on the 21stat the historic Rio Hotel in Slave Island.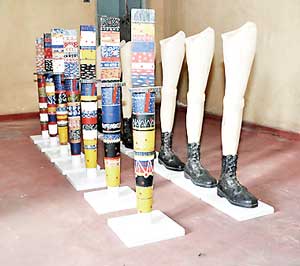 Curated by India and Germany based Natasha Ginwala and Sri Lanka based Menika van der Poorten the exhibition showcases 41 artists including local talent such as Abdul Halik Azeez, Jagath Weerasinghe and Thanotharampillai Shanaathanan as well as artists hailing from a range of countries such as India, Pakistan, Bangladesh, Britain, Belgium and Colombia.

Natasha Ginwala, co-curator of the exhibition spoke of the historical and cultural significance of its venue. The Rio Hotel is an iconic building built adjacent to the Rio Cinema by owner Appapali Navaratnam.

The first hotel of its kind in the heart of Colombo, its prestige was lost after a tragic arson and looting during the 1983 Black July riots. While the cinema eventually rebuilt, the hotel itself was all but forgotten. Currently the space is managed by Navaratnam's family and used for arts and cultural events in post-war Colombo such as the recent Pettah Interchange music festival.

The intent of housing Shadow Scenes in Rio Hotel was "not just to regenerate the space but to rethink its history and the darker moments it represents," says Ginwala. In an attempt to fuse the exhibition's art with the architecture of the building itself many of the exhibits experiment with layers of materials and spaces, evoking Slave Island's complex and tumultuous history.

Indeed, "the building itself speaks to a particular moment in colonial memory that lead to the war and now the post-war period," Ginwala says.

Unlike Colomboscope's previous iteration in 2014, this year's exhibition at the Rio Hotel has expanded to include every room in all seven floors of the establishment including its rooftop area, which was formerly a nightclub.

A steady pilgrimage through the abandoned hotel's corridors and rooms, as one winds their way upwards promises to be a thoughtful journey through the minds of contemporary artists both foreign and local, young and old. The reward: a breath taking view from the top of Rio Hotel and perhaps, according to Ginwala "a subaltern perspective on the memory and history of this island".

Shadow Scenes exhibition will remain open from 21 to 30 August. Entrance costs Rs.100.