A book on the JVP's second insurgency during the reign of terror (1986-1990), which claimed 60,000 lives, will be launched at the Sri Sambuddha Jayanthi Mandiraya at Thunmulla Junction, Colombo 5 on 20 December at 3.00 p.m.

The author is senior journalist Dharman Wickremaratne, who apart from reporting on the incidents for a newspaper, was closely associated with people who experienced some of this period's tragic events.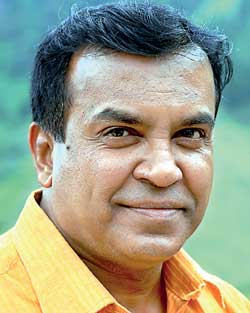 The book is the true story of a dark period which ended 27 years ago. The 880-page book contains 74 chapters and 1,289 photos. It is priced at Rs. 1,500 but can be obtained at Rs. 1,000 on the day of the launch. The contents of the book are based on the research the author did on the insurgency and on 376 interviews he conducted with different groups involved in events from the period. This is the author's 52nd book.

The number of people killed and reported missing during the JVP's second insurgency is 41,813. However, according to reports of human rights organisations the number is 67,652. Of this number 6,661 were killed by JVP insurgents and 1,222 were killed by the People's Revolutionary Red Army. The rest were killed by security forces and 13 vigilante groups directly or indirectly linked to the former.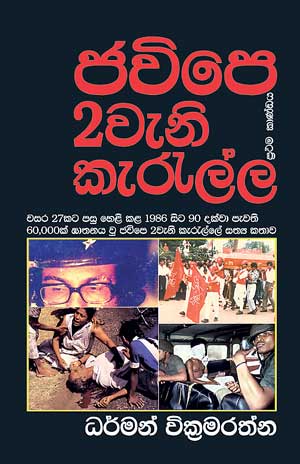 Among the contents are facts about JVP leaders and activists, the JVP's role after its proscription in 1983, the events before and after the Indo-Lanka Accord, paramilitary groups and persons involved with them, trends of the Left movement in the 1980s, the SLFP, JVP attacks on the traditional Left, student struggles in schools, the activities of universities, academics and student leaders, military operations and other actions by insurgents and members of the clergy, lawyers, media personnel, artistes and others who were killed during the reign of terror.

Venerable Muruththettuwe Ananda Thera will preside at the book launch which will be addressed by Prof. Rohana Lakshman Piyadasa, Attorney Udul Premaratne and Professor Gamini Samaranayake. Senior radio broadcaster and former Director of the SLBC Sinhala Service Palitha Perera will be the moderator. The book launch will be open to the public. Further information can be obtained from ejournalists@gmail.com or by calling 011-5234384.