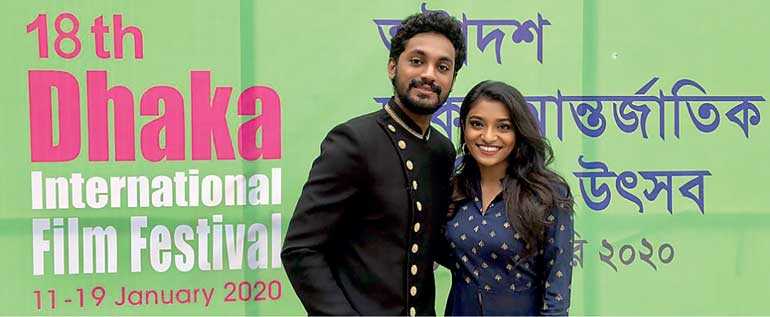 Gaadi, chosen for the competition category in the Dhaka International Film Festival (DIFF) that was held on 19 January received a special jury mention for its overall presentation.

The festival comprised films from Iran, Turkey, Russia, India, China, Kazakhstan, Philippines, South Korea, Thailand and Sri Lanka.

The DIFF is one of the most prestigious film events in Bangladesh and, to a great extent, has helped shape an increasingly healthy and positive national film culture. The festival has also created space for young and aspiring filmmakers in Bangladesh and larger South Asia to connect with global artistic trends and to strengthen the parallel development of Bangladeshi cinema.

Polish Film Director and the Jury Chair Joanna Kos-Krauze commented thus: "One of the most original movies I have seen. It was exceptional. Outstanding."

Dinara Punchihewa and Sajitha Anuththara, the two main actors of Gaddi represented the film at the festival and returned to the island with the good news of the film being given the special jury mention at the awards ceremony.