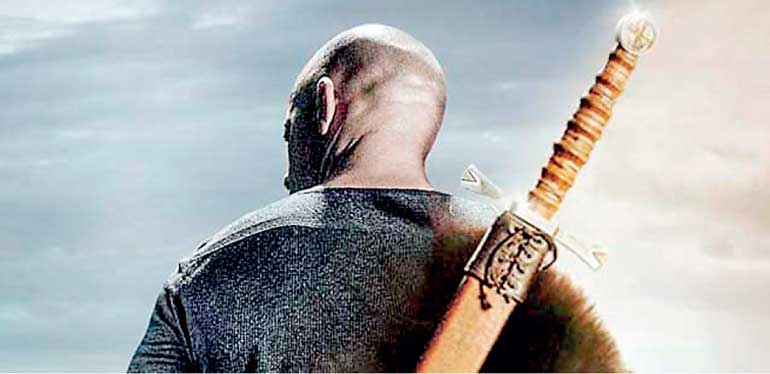 E.A.P. Films is showing 'The Last Witch Hunter' at Savoy 3D Cinema from 23 October.

The Last Witch Hunter 2015 is a supernatural action film, which was directed by Breck Eisner. The film stars Vin Diesel as an immortal witch-hunter who must stop a plague from ravaging New York City.

Plot: The modern world holds many secrets, but the most astounding secret of all is that witches still live amongst us; vicious supernatural creatures intent on unleashing the Black Death upon the world. Armies of witch hunters battled the unnatural enemy across the globe for centuries, including Kaulder, a valiant warrior who managed to slay the all-powerful Queen Witch, decimating her followers in the process. In the moment's right before her death, the Queen curses Kaulder with her own immortality, forever separating him from his beloved wife and daughter in the afterlife. Today Kaulder is the only one of his kind remaining, and has spent centuries hunting down rogue witches, all the while yearning for his long-lost loved ones. However, unbeknownst to Kaulder, the Queen Witch is resurrected and seeks revenge on her killer causing an epic battle that will determine the survival of the human race.

The film is directed by Breck Eisner; produced by Mark Canton and Vin Diesel; written by Cory Goodman, Matt Sazama and Burk Sharpless; edited by Chris Lebenzon and Dean Zimmerman; and music is by Steve Jablonsky

It is distributed by Summit Entertainment and the production company is Atmosphere Productions and One Race Films.

Cast: Vin Diesel as Kaulder, Rose Leslie as Chloe, Elijah Wood as the 37th Dolan, Julie Engelbrecht as Witch Queen, Michael Caine as Father Dolan, Rena Owen as Glaeser, Ólafur Darri Ólafsson as Belial, Isaach De Bankolé as Schlesinger, Lotte Verbeek as Helena, Inbar Lavi and Kurt Angle.