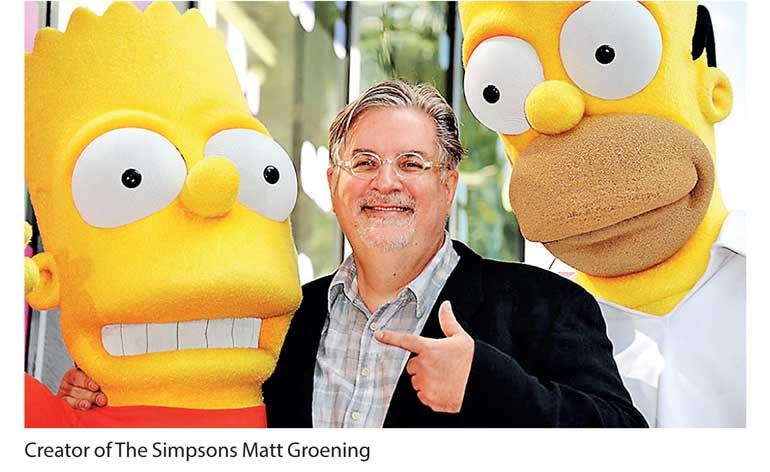 LOS ANGELES (Reuters) - "The Simpsons" creator Matt Groening is swapping Springfield for a medieval kingdom in a new animated adult comedy series called "Disenchantment" for Netflix, the streaming platform said on Tuesday.

"Disenchantment" will follow a princess named Bean, voiced by "Broad City" actress Abbi Jacobson, her friend Elfo (Nat Faxon) and her demon Luci (Eric Andre) in the crumbling kingdom of Dreamland, Netflix said.

The series, which will debut ten episodes starting in 2018, will include creatures such as ogres, harpies, trolls and "lots of human fools."

"Disenchantment will be about life and death, love and sex, and how to keep laughing in a world full of suffering and idiots, despite what the elders and wizards and other jerks tell you," Groening said in a statement.

It is a world away from Groening's family comedy following the many adventures of "The Simpsons" - donut-loving patriarch Homer, housewife Marge, rebellious Bart, prodigy Lisa and baby Maggie.

"The Simpsons" is the longest-running animated series on U.S. television, having just concluded its 28th season this year during which it celebrated its 600th episode. The series will continue into a 30th season.

Groening is also the creator of the animated sci-fi comedy "Futurama," which ran from 1999 to 2003 on Fox and was rebooted in 2010 until 2013 for Comedy Central.