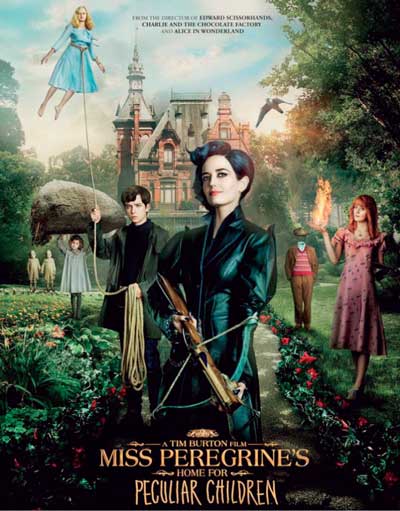 Majestic Cineplex has yet another surprise for Children's Day with the premiere of Miss Peregrine's Home for Peculiar Children on 30 September.

It is a movie intended to challenge the idea that everything has already been discovered and the world has been completely stripped of its wonder.

It takes the audience to another world where the bounds of human possibility, imagination and dreams are transcended. Magic, myth, wonder, escapism and the extraordinary become a reality in this fantasy world.

'Miss Peregrine's Home for Peculiar Children' in 3D will premiere on 30 September at Majestic Cineplex at 10.15 a.m., 1.15 p.m., 4.15p.m., 7.15 p.m. Friday/Saturday 10.15 p.m. and Empire Cineplex 1.30 p.m., 4.30 p.m., 7.30 p.m., Friday/Saturday 10.30 p.m. Saturday/Sunday 10.30 a.m.