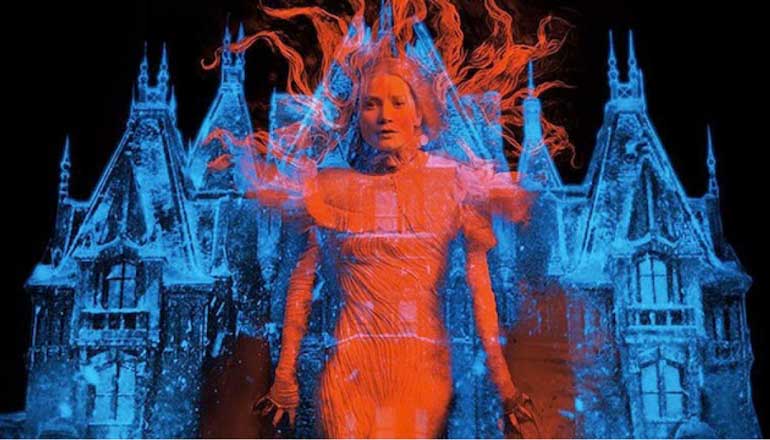 Gothic romance film "Crimson Peak" will hit four Lankan cinemas - MC Superior, Colombo; Empire Gold - Colombo; Liberty Lite - Colombo and NIT - Kurunegala from today.

The film is imported by Liberty Cinemas Ltd. Directed by Guillermo del Toro the film stars Mia Wasikowska, Tom Hiddleston, Jessica Chastain, Charlie Hunnam, and Jim Beaver. The movie is produced by Legendary Pictures and distributed by Universal Pictures.

After marrying the charming and seductive Sir Thomas Sharpe, young Edith (Mia Wasikowska) finds herself swept away to his remote gothic mansion in the English hills. Also living there is Lady Lucille, Thomas' alluring sister and protector of her family's dark secrets. Able to communicate with the dead, Edith tries to decipher the mystery behind the ghostly visions that haunt her new home. As she comes closer to the truth, Edith may learn that true monsters are made of flesh and blood.

After attending an early screening, horror writer Stephen King called the film "gorgeous and just fucking terrifying", and said it "electrified" him.