E.A.P. Films presents 'Ant-Man' at Savoy 3D from today, 17 July.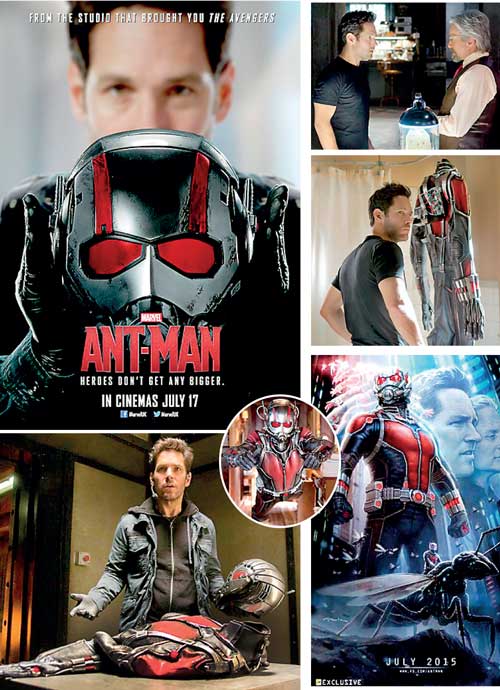 Ant-Man is a 2015 American superhero film based on the Marvel Comics characters of the same name: Scott Lang and Hank Pym. Produced by Marvel Studios and distributed by Walt Disney Studios Motion Pictures, it is the twelfth installment of the Marvel Cinematic Universe (MCU).

Plot: Armed with a super-suit with the astonishing ability to shrink in scale but increase in strength, con-man Scott Lang must embrace his inner hero and help his mentor, Dr. Hank Pym, plan and pull off a heist that will save the world.

Directed by Peyton Reed, Produced by Kevin Feige, Screenplay by Edgar Wright, Joe Cornish, Adam McKay and Paul Rudd, Edited by Dan Lebental and Colby Parker, Jr. Starring: Paul Rudd, Evangeline Lilly, Corey Stoll, Bobby Cannavale and Michael Pena. Music by Christophe Beck, Distributed by Walt Disney Studios, Motion Pictures, Production company Marvel Studios. Running time 117 m.