Introduces exclusive fundraising dinner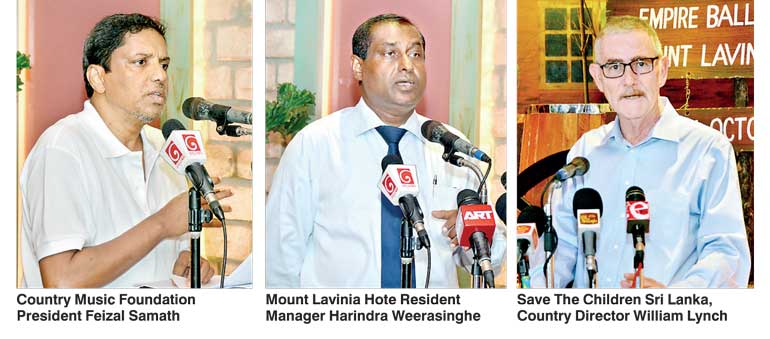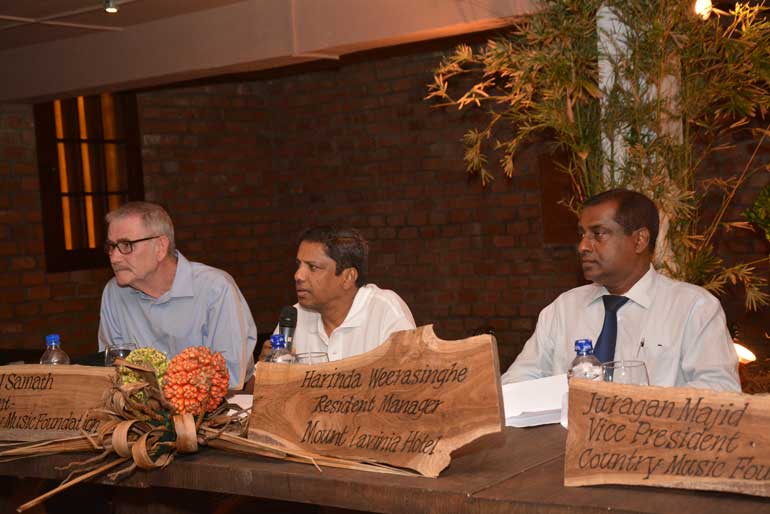 From left: Country Music Foundation President Feizal Samath, Save The Children Sri Lanka, Country Director William Lynch, and Mount Lavinia Hote Resident Manager Harindra Weerasinghe​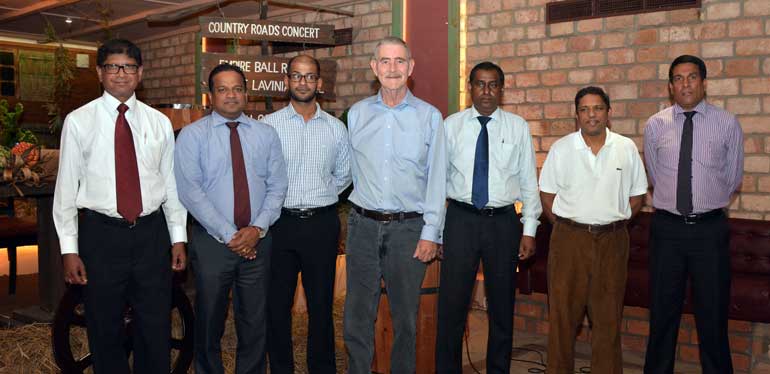 By Shiran Illanperuma

The Country Music Foundation (CMF) will return this year with the 22nd instalment of its annual Country Roads music festival for children.

According to CMF President Feizal Samath organisational costs are around Rs. 300,000. The concert is expected to bring in revenue of around Rs. 900,000 with the profits being distributed entirely to various children's causes.

"The Country Roads concert for children is a worthy cause, with all proceeds going towards local children's charities," says Samath.

Having partnered with a variety of charitable organisations in the past, the proceeds of this year's event will be directed towards the Meth Mihira School of Special Education run by the Sisters of Charity, the Children's Heart Project of Sri Lanka and donations of musical equipment to Kudaligama Central College.

Preceding the main event is an exclusive dinner for 50 guests catered by the chefs of Mount Lavinia Hotel. The event which costs Rs. 10,000 a plate will feature special talks from Dirk of the Mavericks and Astrid Brooks on their experiences raising funds through music for charitable organisations such as the CMF.

Mount Lavinia Hotel Resident Manager Harinda Weerasinghe said, "We are proud to host this new fundraising initiative by the CMF and our top chefs will be working to prepare unique dishes for the guests."

Samath says that the CMF prides itself in providing family friendly musical entertainment for a good cause. "Country music is about common people with everyday stories, problems and romances; these things are universal and part of our goal is to stay true to that spirit," says Samath.

Tickets for this year's concert will cost between Rs. 1,500-2,000; featuring performers Mavericks from Germany, Astrid Brook from the UK, as well as local Sri Lankan acts Flame, Cosmic Rays and Mariazelle.

At 27 years old, Country Roads is South Asia's longest running concert for children.

A very worthy endeavour, the Country Roads concert series has, to date, raised many millions of rupees for children's charities. In fact, 2014's concert donated Rs. 500,000 to Save the Children Sri Lanka, to support its mother-and-child programs on Sri Lankan plantations. It also raised a further Rs. 100,000 for the Oxonian Heart Foundation, which helps to treat the impoverished and destitute with heart disease, and another Rs. 100,000 for a poor family with a special needs child. On its 25th anniversary (2013) since the concert series began in 1988, the CMF raised a million rupees for a special project with UNICEF.