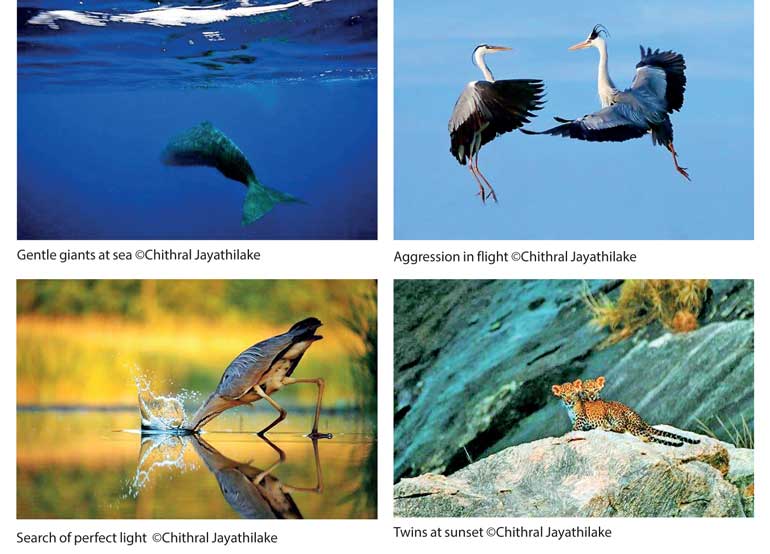 Chitral Jayatilake heads Cinnamon Nature Trails, the award-winning wildlife and adventure tourism division of Cinnamon Hotels & Resorts and one of Sri Lanka's leading eco-excursion providers. If you are getting ready to submit your entries for the Cinnamon Sri Lanka Photo Contest 2017, then make sure to go through the below tips, which Chitral has compiled after years of experience photographing wildlife whilst on safari.
Spoilt for choice
If you're a photo buff with an eye for all that is wild and free, then Sri Lanka truly is an incredible destination to embark on an adventure with your camera at hand. This island is home to 21 million people, over 5,000 elephants (who gather in the north-central province each year), the highest density of leopards in the world and over 500 species of birds.
Think big – Choose a wide range of subjects
Wildlife photography doesn't just have to feature larger more charismatic animals, also consider photographing birds, insects and lesser-known species. You need to train your eye to capture an animal's essence and behaviour and always consider lighting; the combination of a timely capture with the use of correct lighting can lead to an award-winning shot.
Pay attention to the basics but break the rules
Like children in a playground, photographers also have the opportunity to push rules and boundaries and simply have fun. Whilst it's important to keep basic composition and lighting techniques in mind, don't be afraid to chase different types of lighting like the soft golden hue that falls before a sunset. Different types of lighting and situations and creative approaches that are handled with some control can also lead to you capturing beautiful images.
Cropping counts
Cropping your image well can really bring your subject to life. When taking your photos, keep the option of doing a tight crop in mind, when leaving space around your subject. Many moods can be captured when you zoom into the eyes of an animal – which are powerful windows into their world and can tell you the story of their constant struggle to survive and thrive in the wild.
Control what you can
Wildlife photography isn't always about finding the perfect light, sometimes you have to learnhow to control the light around you to simply capture the moods of your subject to the best of your ability. Also try your best to retain control of depth and shooting speeds, to create images with character.
Remember it's a

waiting game
Waiting is a game that you need to master when it comes to wildlife photography. Great moments won't just pop up in front of you. You will have to patiently seek out your subjects, wait for the right conditions and hope for a little luck along the way that will enable you to capture an unforgettable moment.

Remember to always go on safari with an experienced guide and to never ever obstruct a wild animal's path or interfere with their natural activity or behaviour. You will always have a rich variety of parks and destinations to explore in Sri Lanka, so make sure to immerse yourself in your natural surroundings and take a variety of pictures. I truly believe that Sri Lanka has so much to offer and the island to me is one of the best wildlife photography destinations in the world, and one that can rival Africa.

To enter the contest, log on to http://photocontest.cinnamonhotels.com/. The deadline for all submissions is 15 May. Register now and snap your way to the grand prize – #CinnamonPhotoContest.