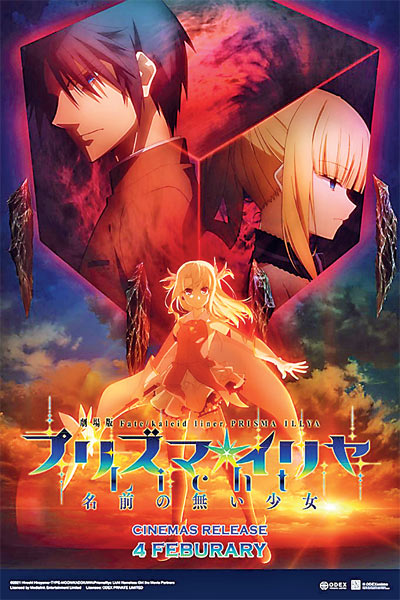 The third Japanese animation movie "Fate/kaleid liner PRISMA ILLYA Licht Nameless Girl" will be screened in four Lankan cinemas from 4 February.

They are Liberty by Scope Cinemas, Colombo City Centre, PVR Colombo 2, and KCC Kandy City Centre.

It was a story about Miyu's tragic fate as well as a heroic battle fought by Shirou, who risked his life to save his sister Miyu.

The synopsis of the movie is everyone is taking a break after the battle against the Ainsworths. After saving Miyu, Illya and the gang learnt about everything – from Miyu's past, told by the parallel version of Shirou, to the Holy Grail War that happened in the world.

To save mankind, the Ainsworth family has to sacrifice Miyu. However, Shirou is determined to go against the world in order to save Miyu. Faced with two mutually exclusive forms of justice, Illya vows to save all.