Available for purchase and streaming on the Audius platform
---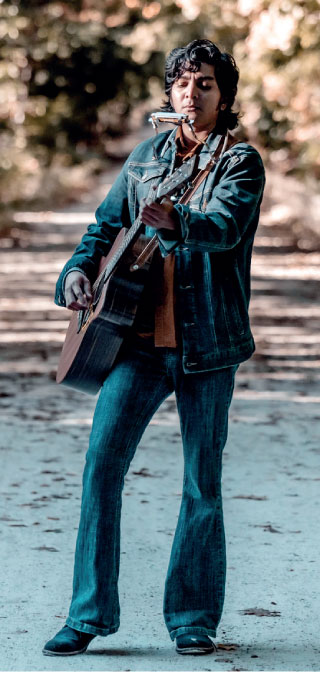 Buddhi de Mal By Quest Upon Photography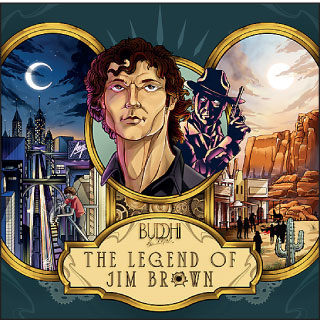 The Legend of Jim Brown
---
Storyteller and independent artist Buddhi de Mal this week presented his international audience with a full-length concept album 'The Legend of Jim Brown'.

Buddhi having established himself as a musician in Sri Lanka through his band Wagon Park, embarked on a journey to capture the North American audience in 2016, after he enrolled at the Musicians Institute in Hollywood, CA. Ever since; he has made several appearances at prominent venues in California.

Explaining the concept behind the album Buddhi stated, "Jim Brown is a rebel leader, reincarnating into rebellious life cycles and in his final lifetime becomes a rebel leader. The twist in the plot is that in each of his life cycles he is killed by his archenemy. The first song of the album which is 'Shot from Behind' gives a recap of the lives that Jim Brown lived."

Drawing inspiration from the familiar genres of blues, baila, reggae, and rock n roll, Buddhi narrates the story of the protagonist Jim Brown through all 10 songs.

What is unique about this album is that this will be the first time that a Sri Lankan born artist would be releasing a full-length concept album on a web 3.0 platform enabling audiences to make purchases using digital currencies.

For those who will be streaming or purchasing The Legend of Jim Brown the album cover illustrations done by Kyle Sampath Valentine will effortlessly catch the visual attention.

The album includes song titles; Shot from Behind, Oh What a shame, Ray of Love, Wild Energy, Man on the walk, Interview, It's alright. I'm Going Bye, I have the freedom, We will get high, and I shall be.

The album was recorded at the Musicians Institute in Hollywood, CA, USA by Recording Engineers – Cristobal Cordero, Rob Harkness, Joseph Sebastian, and Sashank Venkatesh (Assistant Producer); with Buddhi standing in as Producer.

The audio for The Legend of Jim Brown was mixed and mastered at Forty Below Records by Grammy Nominated Engineer Eric Corne.

The following artistes contributed towards shaping the music of the album: Piano – Mahesh Balasooriya (Grammy nominated Sri Lankan pianist); Guitars – Bhargav Choudhury, Sashank Venkatesh, Antoine Salem, Jose Abujamra/Illegal Joe, Ranil Goonewardene, Milinda Batuvanthudave, Andrew Tokko; Bass – Zach Hall, Jungshi Iyer; Upright Bass – Nai Han Jeng; Drums & Percussions – Blair Shotts; Synth – Arthur Pochon; Keys – Katsuya Sezaki, Marc Dold, Karen Hammack; Vocals – Anna Atwater (It's alright. I'm Going Bye), Elijah C. Sinthaby (Shot from Behind and Interview), Onella, Marie Weill, J-Nil Peiris (Wild Energy), Michael Gum, Misha Santoria; and Violin – Lucia La Reza

Audius is a San Francisco-based tech start-up that is harnessing the power of block chain and crypto to forge a new direction for music distribution.


Listen to Buddhi

Purchase/stream The Legend of Jim Brown on – https://audius.co/buddhidemal

YouTube – https://www.youtube.com/c/BuddhideMal/

Connect with Buddhi

Web: https://www.buddhidemal.com/; Facebook: https://www.facebook.com/BuddhiDeMal/

IG: @BuddhiDeMal