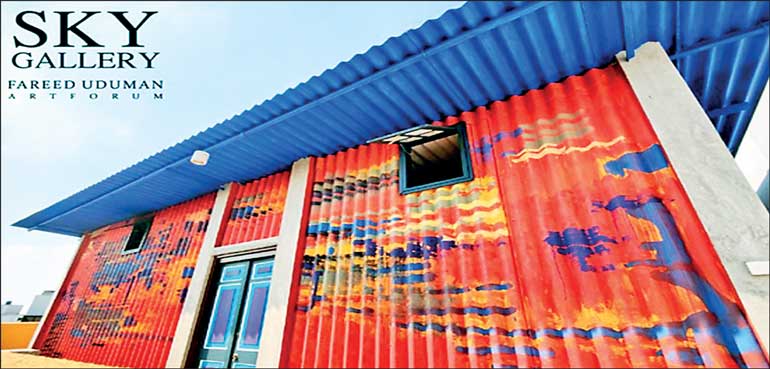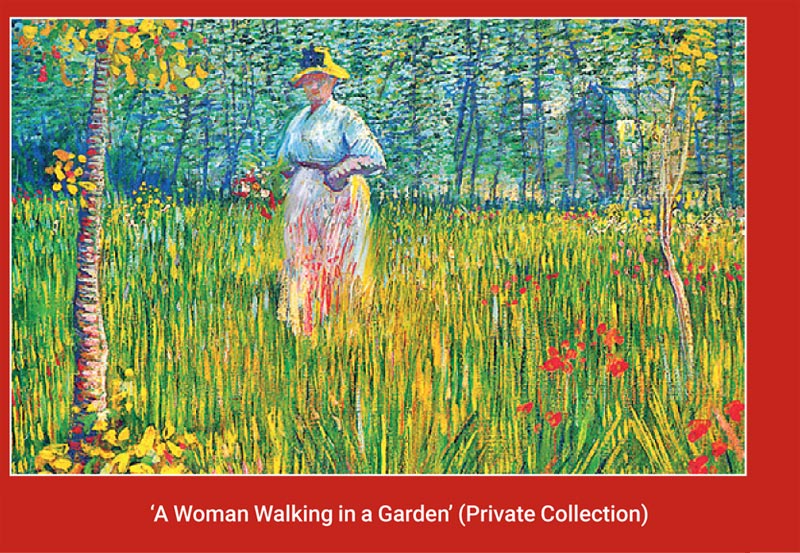 Sky Gallery and the 'Fareed Uduman Artforum' will present: 'Van Gogh in Sri Lanka' from 11-21 May.

A spectacular exhibition, featuring a collection of 50 beautifully framed museum quality canvas prints, of some of his best, in warm rich colors and superlative detail, in the exact sizes of the originals painted by Vincent Van Gogh. A feast, for all art lovers in Sri Lanka to take a look at them up close. Ambassador of The Kingdom of the Netherlands in Sri Lanka Bonnie Horbach will be the Chief Guest on the opening day.

Van Gogh was a Dutch painter – often referred to as a 'tortured artist'. He ranks among the most famous and influential figures in the history of western art. Together with other artists like Cezanne, Gauguin and Seurat, Van Gogh led the movement of 'post-Impressionism' art unified by their interest in expressing their emotional and psychological responses to the world through bold colors and expressive, abstract and symbolic images.

Born in 1853, Van Gogh began painting at the age of 27. His entire collection of over 2100 paintings and drawings were painted in just a single decade. Interestingly, the best of his works was accomplished during the last 2 years of his turbulent life. Van Gogh died tragically in 1890 at the age of 37. He walked into a wheatfield and shot himself in the chest with a pistol. Earlier, he had sliced off his own ear after a heated argument with Paul Gauguin and thereafter spent a year in a mental asylum in Saint-Rémy-de-Provence. He was extremely productive and prolific here, painting some of his best works, including 'The Starry Night'.

While alive, he was only able to sell just one painting 'The Red Vineyard' (in 1890). Throughout his life, he struggled for recognition - while painting those masterpieces that sold for millions after his death. His stunning "Portrait of Dr. Gachet" set a world record at Christie's auction house in 1990, selling for a staggering $ 82.5 million. The price eclipsed the previous high set by Van Gogh's "Irises," sold by Sotheby's in NewYork in 1987 for $ 53.9 million. Then in November 2022, the artist's record was set with Verger avec cyprès (Orchard with Cypresses) which sold at the Paul G. Allen auction at Christie's for $ 117.1 million, making it one of the most expensive paintings ever sold.

Jomo Uduman, the founder of Sky Gallery and the FareedUduman ArtForum, narrates how his idea to have this exhibition took root. While visiting the Van Gogh Museum in Amsterdam a few years ago he was overwhelmed with Van Gogh's art. While being aware that only a very few in Sri Lanka have the privilege of visiting such a museum, he had this burning passion and a wild dream to bring Van Gogh up close to art lovers in Sri Lanka. He struggled with road blocks for a couple of years. The first was overcome when another dream to establish a permanent gallery to display his father's works and an art forum was concluded with the building of Sky Gallery.

He now had his own space up amidst the tree tops to showcase Van Gogh. The next challenge was overcome when he found out that Van Gogh's art was now in the public domain, to contribute to the access and promotion of culture. Finding an overseas printer with a library of photos of Van Gogh's paintings and who could print them exactly like the originals and of the same size was exhausting, but finally successful. The greatest challenge was choosing the 50 paintings for display! He then studied Van Gogh's paintings hanging in galleries all over the world and decided on a matching design for the frames, which he then got specially manufactured in Sri Lanka. Stretching the canvases and the final framing was outsourced, while the painting and dressing of all the frames were done in-house in the Zeppelin's Studio. The stage was set and the dates finalised.

Exhibits include iconic paintings like: The Starry Night, Portrait of Pere Tanguy, Three Sunflowers, 14 Sunflowers, Portrait of Dr.Gachet, Sorrowing Old Man, Bedroom in Arles, Self-Portrait with Pipe and Straw Hat, The Siesta, Trees in the Garden of Saint-Paul Hospital, The Drinkers, Two Diggers Among Trees, The Brothel, Starry Night Over The Rhone, Portrait of Patience Escalier, The Reaper, Avenue of Poplars in Autumn..

The Exhibition will be on from Thursday, 11 May until Sunday 21 May from 10 a.m. to 5 p.m. each day. Admission is free and all art lovers are encouraged to visit the exhibition and savor Vincent Van Gogh up close as possible - right here in Sri Lanka. Visitors must kindly note that there are steps to climb up to the Gallery. SKY Gallery 65/9, Kirula Road Colombo 5. Contact: 0777329596.