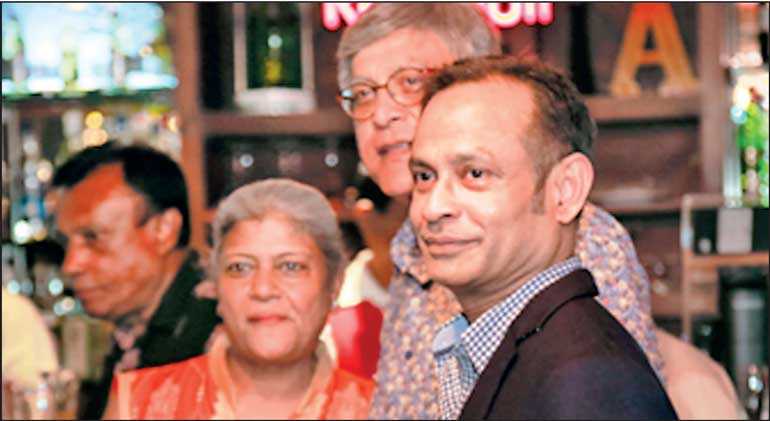 Chithrani Pathikirikorale – sister of late Wing Commander Noel Fernando, Specialist in Clinical Haematology/Haemato-Oncology Dr. Saman Hewamana representing the Blood Cancer Care Fund and other family and friends during the sing-along and dance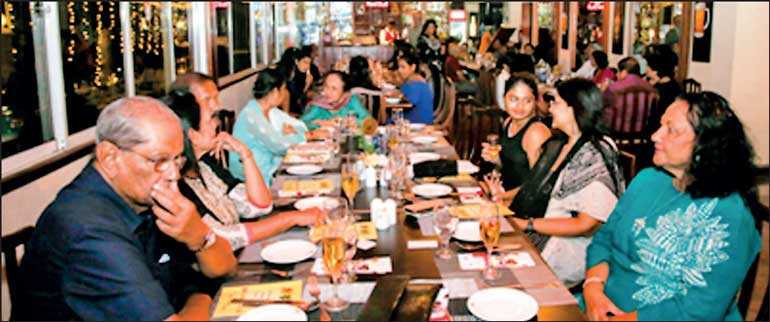 Neville Fernando, brother of late Wing Commander Noel Fernando and other family members during the sing-along and dance charity fundraiser

The large crowd that attended the sing-along and dance charity fundraiser to support the charitable cause
---
A sing-along and dance charity fundraiser held in view of the Lanka Hospitals Blood Cancer Care Fund concluded on a successful note recently. The musical show and dinner dance was held in memory of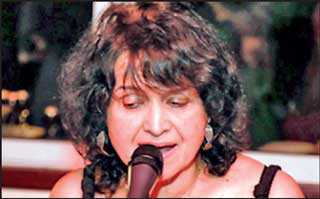 Manelle Seneviratne from UK who provided the musical entertainment for the evening during the sing-along and dance charity fundraiser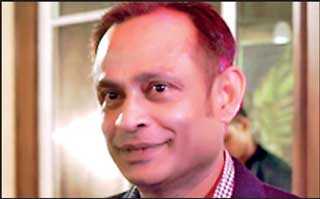 Specialist in Clinical Haematology/Haemato-Oncology Dr. Saman Hewamana speaking at the event on behalf of the Blood Cancer Care Fund
the late Wing Commander Noel Fernando, and was organised by his family to raise funds for the underprivileged that are in vital need of treatment for blood cancer.

The funds raised from the event will be directly donated to the Lanka Hospitals Blood Cancer Care Fund where the late Wing Commander Noel Fernando received treatment for blood cancer. Lanka Hospitals' Blood Cancer Care Fund was established with the support of the family of Wing Commander Noel Fernando and the fund is currently managed by the Blood Cancer Centre of Lanka Hospitals.

"We wanted to help initiate the Blood Cancer Care Fund with two objectives in mind. Our primary goal was to create awareness about blood cancers in particular, so that many of those who aren't aware of these diseases will have a better understanding of the illness and have better knowledge about access to treatment. Our second goal was to provide financial support to those who cannot afford treatment, which is why we held this event," stated Chithrani Pathikirikorale, sister of late Wing Commander Noel Fernando.

The musical entertainment for the evening was offered by Manelle Seneviratne from UK. The sing-along and dance was followed by dinner and a raffle draw from which all proceeds will support blood cancer patients in need of financial support at Lanka Hospitals. The Lanka Hospitals Blood Cancer Centre is a dedicated centre for the treatment of blood cancers including leukaemia, lymphoma, myeloma and bone marrow transplants. It is the most established blood cancer centre in a private hospital in Sri Lanka and is well equipped with all the required medical and surgical facilities to treat patients to the highest international medical standards.

The centre offers the services of a resident Clinical Haematologist, Haemato-Oncologist, General Oncologists, Transfusion Consultants and specially trained nursing staff that only specialise in blood cancers and other blood-related disorders. All treatments at the centre are carried out according to UK protocols under the supervision of a Consultant working in the National Health Service (NHS) in the UK.