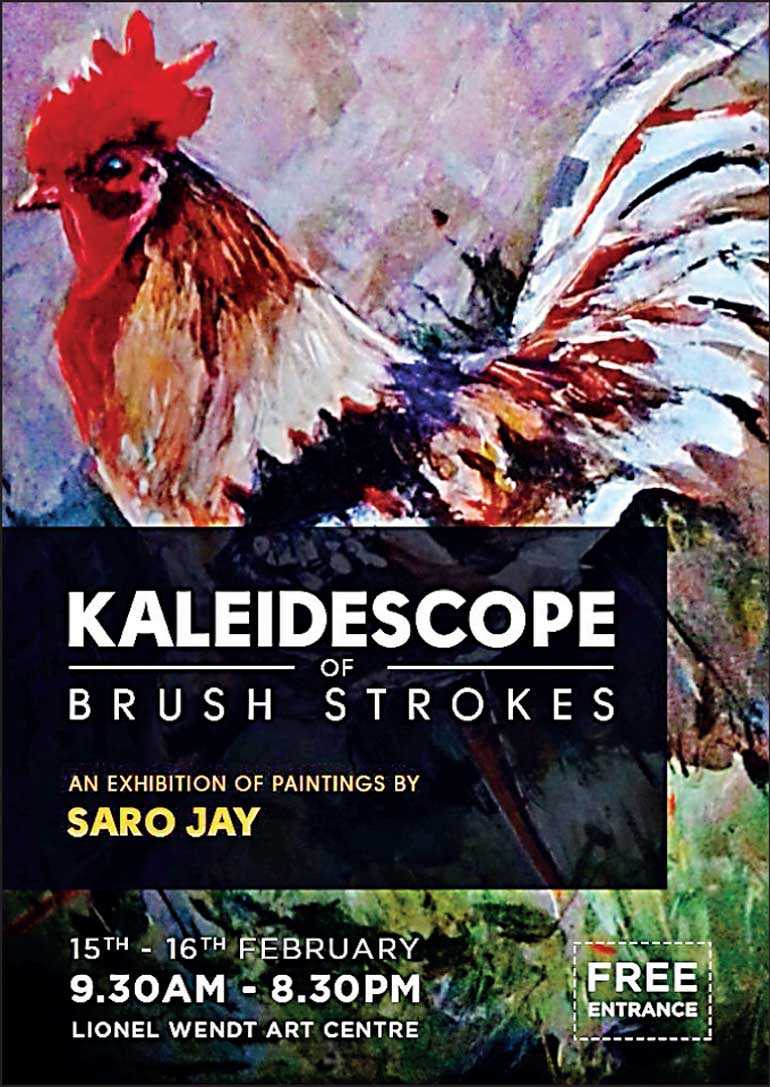 ---
Saro Jay, a Sri Lankan born artist, will hold her maiden exhibition 'Kaleidoscope of Brush Strokes' at the Lionel Wendt from 15-16 February.

A multi-faceted artist, Jay has exhibited her work for more than two decades in local exhibitions in Buckinghamshire, UK where she lives.

The subjects of Jay's paintings are many and varied, ranging from landscapes, seascapes, flowers and portraits to abstracts. She has had the honour of having one of her paintings included in the prestigious Llewellyn Alexander Gallery, London, in their 'Not the RA' exhibition.

Speaking about her happy childhood in Sri Lanka, Jay recalls: "My first interest in art was triggered when I was about five years old, when an aunt gifted me a box of watercolours. My father's sister, Aunt Rose, a portrait painter, was also an inspiration. A memorable childhood moment for me was when I was present when Aunt Rose gifted a painting she had done of the Indian Prime Minister Nehru, to his daughter Indira Ghandi when she visited Sri Lanka."

A former student of Visakha Vidyalaya, Jay put aside her love of painting to pursue a Science Degree at the University of Colombo. She was able to take up painting only when she gave up full-time work after her son was born and has not looked back ever since.

Most of her work is in acrylics on canvas done with brush or palette knife. Jay also paints in watercolour and loves experimenting with other media like oils and pen and wash. She also undertakes commissions of pet portraits and some of her recent sales to international clients have been in mixed media and collage.